Park Hang-Seo declined the offer of Mr. Philippe Troussier
Author: Amelia
10:20 | 24/08/2020
Park Hang-Seo has turned down the offer for coach Philippe Troussier and U19 and U22 Vietnam.
During the press conference on the morning of August 23, coach Philippe Troussier shared information related to the gathering of the U19 Vietnam team from August 22 to August 28. This is the focus phase with the goal of assessing the capabilities of players from the U17, U19 national tournament, thereby heading to the AFC U19 final and beyond is the 2026 World Cup.
Coach Philippe Troussier revealed quite interesting information that he proposed to the U19 team to play a friendly against the U22 team. However, Park Hang-seo declined this offer.
Coach Philippe Troussier shared with the media:
"I have known Mr. Park for a long time, we are all members of the National Teams, so it is no stranger to each other. Last time at VFF, I suggested to him about organizing a friendly match between U19 and U22, but he said no. I understand him, because U19 and U22 are on different routes. He also understands me, because both of us serve the common goal of developing Vietnamese football in the long term ".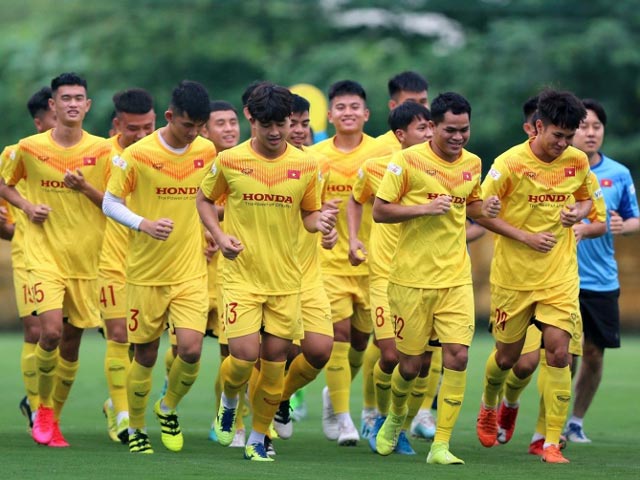 The U22 Vietnam team is also gathering at the Vietnam Youth Football Training Center with 47 members. Due to the large number of players this time, Park Hang-seo divides the number into 2 teams, each led by an assistant. Mr. Park is watching from afar and making adjustments accordingly.
At the recent training session, Park Hang-seo focused on long passes and high speed wing crosses. This could be the attack at the U22 Vietnam school when the Korean coach owns a group of players with impressive body shape.