Muangthong United wants to sell goalkeeper Dang Van Lam
Author: Amelia
12:00 | 23/05/2020
Due to the difficult financial situation, Muangthong United planned to sell goalkeeper Dang Van Lam as well as foreign soldiers in the squad.
Thai League 2020 is expected to return in September. This makes the club face difficulties and Muangthong United is no exception.
Earlier, the SCG team had an agreement to reduce the entire salary of the players of the team by 30%. However, due to the serious drop in revenue, Muangthong still faced many difficulties.
To solve this situation, Muangthong United gave the green light to foreign soldiers to find a new berth, including goalkeeper Dang Van Lam. The Vietnamese player is allowed to negotiate with other clubs and Muangthong will accept to let him go if he receives a reasonable offer.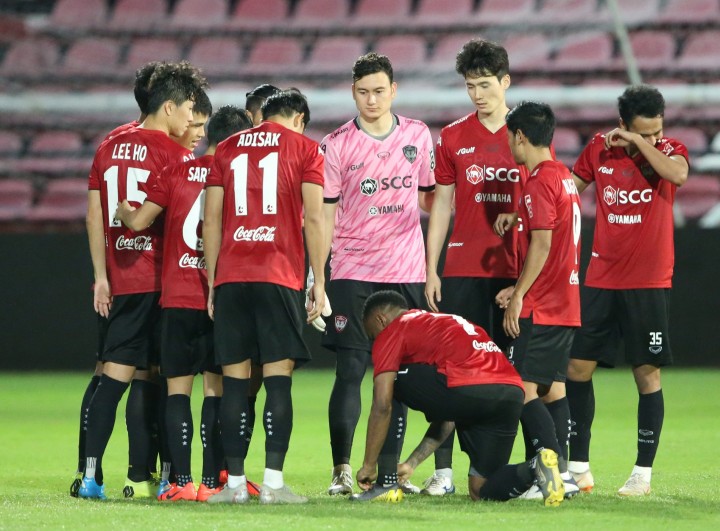 In early April, CEO Ronan Ritsuwaja confirmed that the team will sell Dang Van Lam if it receives a suitable price. Currently the term of this goalkeeper's contract with Muangthong is still valid until November 2021.
If he stays in the Thai League, Dang Van Lam will not be able to attend the AFF Cup 2020 by the end of this year. Because this is a tournament outside of the FIFA system, the team of the Vietnamese goalkeeper has the right to not release its players.
2020 Thai League has played 4 rounds. The two teams that temporarily took the lead in the standings were Bangkok United and Ratchaburi with a winning record. Dang Van Lam's club ranked 7th, they lost in 2 matches but won 6 points in the last 2 matches. Those were also the two matches that Dang Van Lam had to sit on the bench to make room for Somporn Yos.