Midfielder HAGL reported good news for Coach Park and Vietnam
Author: Amelia
12:33 | 17/04/2020
Xuan Truong and the Vietnamese players are recovering very quickly after being treated at PVF Center.
Park Hang-seo is having a headache about the personnel situation of the Vietnamese team when a series of players suffered serious injuries and long-term breaks. However, the latest images published by PVF have brought a positive signal to the Korean strategist.
At the PVF Young Football Training Center, there are 4 national football players who treat injuries: Luong Xuan Truong, Nguyen Huy Hung, Ha Minh Tuan and Do Duy Manh. Except for Hanoi center-back , the other 3 players are recovering very quickly and can practice light on the pitch.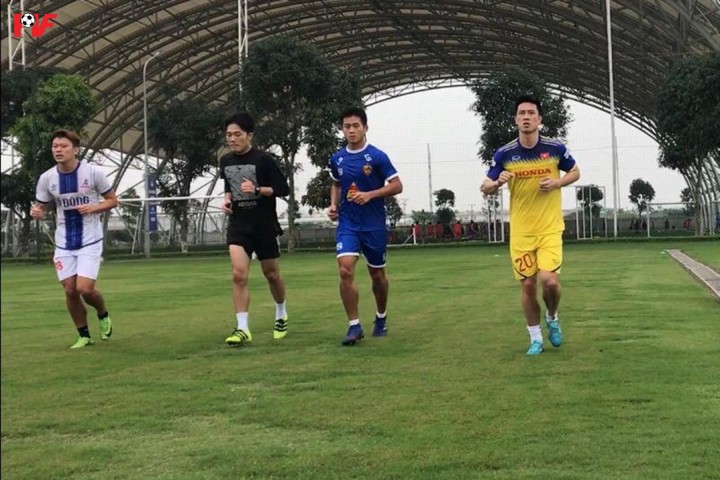 Luong Xuan Truong suffered a ligament injury during a training session of the Vietnamese team in 2019. After that, this midfielder was taken to South Korea by HAGL and only returned to the country in February.
Currently, Xuan Truong no longer has to wear bandages on his knees. The 25-year-old midfielder jogging around the football field showed a positive signal for HAGL that the player wearing the number 6 will soon return. Experts expect Xuan Truong to return to the pitch in July / August 2020.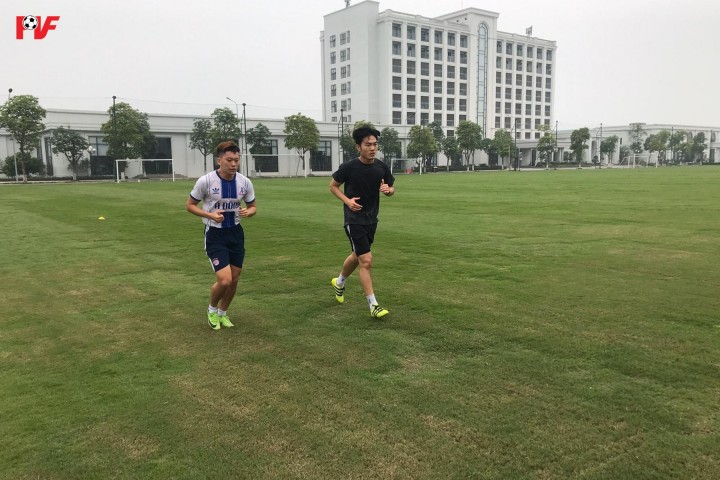 Huy Hung is treating an injury caused by a broken cartilage inserted into his ligament. Midfielder Vietnam has been at PVF center for 2 months and ready to play when V.League returns in May.
After successful surgery of a knee ligament injury in Singapore, Manh went through the first phase of treatment. Practicing recovery at the PVF center with the help of French physiotherapists, Duy Manh has entered the second phase of the treatment process to prevent muscle atrophy.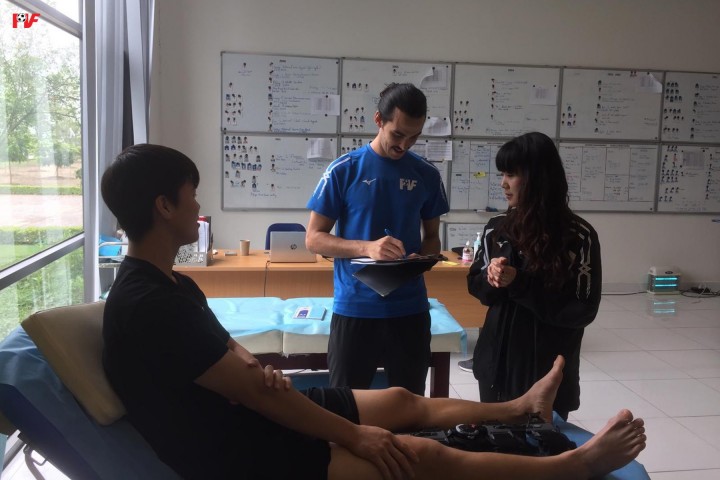 Due to the Covid-19 epidemic, Dr. Choi Ju Young has not been able to return to Vietnam, but the players are still treated by many good foreign experts at PVF. The physiotherapy department of PVF has 4 experts: French, Slovak, Japanese , Korean,
There are also 3 interpreters combined with the assistance of two nurses who are currently caring for PVF players aged 10 to 18 (170 players), V-League 1 and V-League 2 players and the national team players.​