Malaysia to withdraw from the AFF Cup 2020?
Author: Paithoon Bundarik
12:00 | 08/04/2020
Leaders of the Malaysia Football Federation have spoken out about the information withdrawing from the AFF Suzuki Cup 2020.
Recently, the Thai media announced that the country's football federation would not send the national team to the AFF Suzuki Cup 2020, because the Thai League could not end on schedule and the overlap of the match schedule at the end of year.
Southeast Asian football experts believe that Thailand's absence will help Vietnam team easily in defending the AFF Suzuki Cup championship. Even this prediction is proved since Malaysia is also  rumored to withdraw from the tournament.
However, FAM Secretary General Stuart Ramalingam said: "Thailand may withdraw from the AFF Cup due to concerns about a match with their national championship. The Malaysia league is planned to end in November this year. Therefore, Malaysia has not considered withdrawing from the AFF Cup 2020."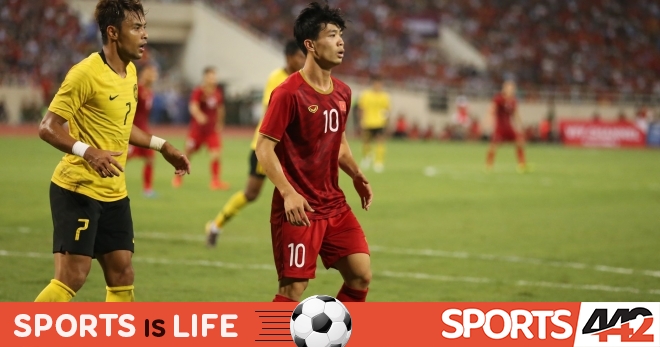 Malaysia is considered the formidable foe of Vietnam in the AFF Cup this year, because they were defeated by Park Hang-seo's army in the final of the tournament two years ago. But Malaysia at the present time is much stronger with a majority of naturalized players such as Mohamadou Sumareh, Liridon Krasniqi, Matthew Davies, La'Vere Corbin-Ong or Brendan Gan.
Coach Tan Cheng Hoe's army is in extremely impressive form with 2 victories over Thailand (2-1) and Indonesia (2-0) in the 2022 World Cup Qualifiers. Currently, Malaysia is ranked 2nd in Group G with 9 points after 5 matches. They are behind Vietnam (11 points), followed by Thailand (8 points) and UAE (6 points).