Le Huynh Duc acknowledged SHB Da Nang lost because of Duc Chinh's absence
Author: Amelia
17:00 | 16/03/2020
Coach Le Huynh Duc acknowledged that SHB Da Nang lost to Saigon because of the absence of Ha Duc Chinh.
In the second round of the V.League 2020, the SHB Da Nang Club welcomed Saigon on Hoa Xuan's. Despite being highly appreciated, coach Le Huynh Duc's side was thrashed 1-4 by the visitors.
Speaking in the post- match press interaction , coach Le Huynh Duc admitted that the home team was not well prepared. In particular, this strategist said that the absence of Duc Chinh was a big cause of the defeat.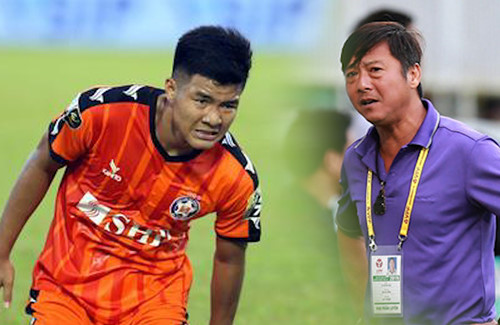 Coach Le Huynh Duc said: "Maybe the players have not prepared well and lost the table too early. We did not have time to sit and conceded too quickly,then the players eagerly find the table to equalize and lost the control of the game. When they lost 2 goals, they were even more frustrated, so they didn't play well.
Our difficulty is that the strikers cannot score. Maybe I used Nsiah player in the wrong position, he was not a striker, after Duc Chinh's injury, I was forced to find a change. During the preparation time, the tactics worked very well, but without Duc Chinh I adjusted it and they played with no confidence. This is a very sad defeat when Danang lost massively. I will definitely have to change stratergy for Danang to play better. "
Previously, Ha Duc Chinh had to be hospitalized to treat high liver enzymes right before the first round of the 2020 V.League started. The striker's absence made SHB Da Nang's attack difficult.
Ha Duc Chinh is expected to shoulder the attack of SHB Da Nang after booming at the SEA Games 30 in which he won the title of 'Top Scorer' with 8 goals and a great contribution to help U22 Vietnam achieve the historic gold medal.​