Kiatisuk: 'Cong Vinh is a good and smart player'
Author: Amelia
11:10 | 25/03/2020
Former Thai striker Kiatisuk Senamuang has praised Cong Vinh as well as other players on the list of Southeast Asian legends that AFC has just announced.
Recently, AFC has selected 5 legends of Southeast Asian football. This list includes Le Cong Vinh (Vietnam), Kiatisak (Thailand), Soh Chin Aun (Malaysia), Bambang Pamungkas (Indonesia) and Neil Etheridge (Philippines).
Among the 5 names mentioned above, Kiatisuk Senamuang is probably the famous player and the most outstanding achievement of all. The legend of Thai football has led the Changsuek to win 5 championships at the AFF Cup as a player and a coach.
In addition, Thai Zico has won the gold medal in the SEA Games four times in a row (1993 - 1999), and contributed greatly to the achievement of twice in the top 4 of ASIAD of War Elephants (1998, 2002).
After knowing he was honored by the AFC, Kiatisuk thanked the Asia Football Federation as well as the Thai fans for supporting him during the past time. Besides, Thai Zico also praised the remaining 4 names in this list.
"Thanks to AFC for choosing me to be one of the legends in Southeast Asia. I am very grateful for this honor. Also, I would like to congratulate the remaining players on this list. They ( including Cong Vinh) are good and very smart players who have made great contributions to the national team.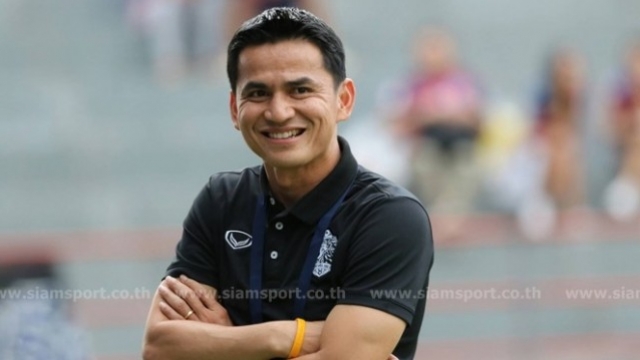 I would also like to thank Thai football fans for being with me, cheering and encouraging me for 15 years as a player and a coach of Thailand. "
Currently after  stepping down as Thailand head coach, Kiatisuk Senamuang is happy with the job of training young football. However, he has still left the possibility of returning to lead "War Elephants" in the near future.