Ho Chi Minh City farewell to Cong Phuong's  partner on the attack
Author: Amelia
11:00 | 15/08/2020
After recruiting two Costa Rican rookies, the Ho Chi Minh City club decided to say goodbye to the Guinea-Bissau striker Amido Balde.
On August 13, the Ho Chi Minh City Club officially announced its farewell to the Guinea-Bissau striker Amido Balde. Although regretting, this is what has been predicted before the V-League runner-up has just announced a blockbuster contract with two Costa Rican strikers.
Striker Amido Blade arrived at the HCM City club earlier in the season and became the team's No. 1 striker in the past period. Before parting, this striker contributed 6 goals to Ho Chi Minh City (3 in the V-League, 3 at the AFC Cup 2020). He is a good partner with Nguyen Cong Phuong on the attacking line of the Thong Nhat Stadium team.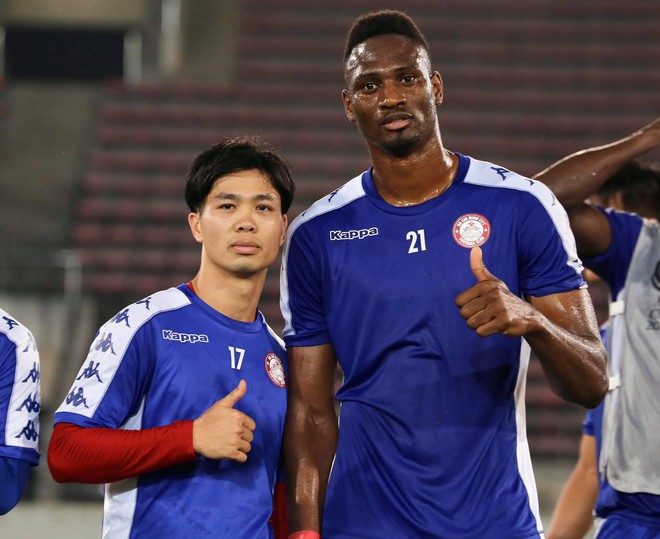 However, the past time Amido Balde has shown a clear decline in form. He played ineffectively on the attack of Ho Chi Minh City, although he had many chances to score. Amido Balde used to make his teammates regret when he missed the scoring opportunities.
It is known that before parting, the HCMC club has offered to lend Amido Balde to SLNA until the end of the season this year. However, the striker did not agree and expressed a desire to return to his homeland. Therefore, Ho Chi Minh City released the contract so that Amido Balde could freely find a new berth in the future.
With the breakup of Amido Balde, coach Chung Hae-soung finalized 4 foreign soldiers of Ho Chi Minh City in the remaining phase of the V-League 2020 including midfielder Diakite, midfielder Seo Yong-duk and the rookie duo Costa Rican, Ariel. Rodriguez-Jose Ortiz.
Currently, Ho Chi Minh City is ranked 5th on the V-League 2020 chart and is 6 points behind the top team Saigon FC. Chung Hae Seong will have to make a lot of effort if he wants to fulfill his championship goal this season.