HAGL speaks out about Cong Phuong's future at Ho Chi Minh city after Covid 19 pandemic
Author: Amelia
11:00 | 04/05/2020
HAGL president Doan Nguyen Duc shares about Cong Phuong future at Ho Chi Minh City after the Covid pandemic ends.
Ho Chi Minh has successfully bought Cong Phuong's 6-month contract from Sint-Truidense to boost their attack for season 2020. However, covid 19 pandemic broke their plan.
Cong Phuong's contract with Ho Chi Minh city only last 6 months while V league has not been decided its returning date. Following the terms in the contract, Cong Phuong will come back to HAGL in June.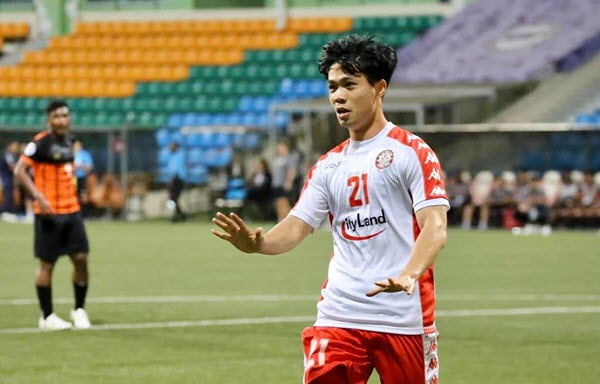 However, Doan Nguyen Duc is ready to negotiate with Ho Chi Minh City: "Cong Phuong's future in Ho Chi Minh City is simple. Just improvising! HAGL and I will not give them troubles, especially those having interest. But everyone is fighting Covid 19. Ho Chi Minh and HAGL will discuss after the pandemic ends. But we will play fair,"  Mr. Duc shares.
"Initially, HAGL and Ho Chi Minh City agreed to let Cong Phuong play for a few months, under the old contract of Sint-Truiden Club. But now the V-League 2020 has only played two matches, which has been postponed because of Covid-19. So we must give Phuong Phuong more time. This depends on improvisation. But I will never sell Cong Phuong."