HAGL players got heat shock after arriving in Nam Dinh
Author: Amelia
14:00 | 22/05/2020
Immediately after setting foot in Nam Dinh to prepare for the match in the National Cup, HAGL coaching staff and players were shocked by the heat up to 40 degrees Celsius here.
According to the schedule of the National Cup qualifying schedule, HAGL will have a trip to DNH Nam Dinh at 6:00PM on May 23. Yesterday afternoon (21/5), Pho Nui team was present in Nam Dinh city to prepare for the match.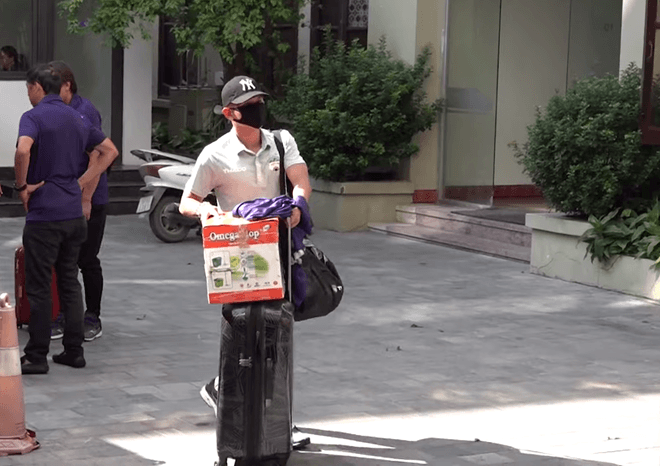 Right after getting off the bus, Van Thanh, Tuan Anh, Van Toan, ... were shocked by the extreme heat in Nam Dinh. The temperature in the car was measured at around 40 degrees C. The players quickly grabbed luggage and then into the hotel lobby to avoid heat.
The temperature in Pleiku, the headquarters of HAGL at this time was only around 30 degrees C. When going to the North, the 40-degree heat made many players shocked. Even the real temperature is determined to fall between 52-55 degrees Celsius.
To avoid affecting health, HAGL had to take measures to help players familiarize themselves with the environment. Instead of going to the training ground, Tuan Anh and his teammates were asked to warm up slightly at the hotel campus. The whole team was reminded to drink water regularly but refrain from drinking ice, turning on the air-conditioner to avoid a sore throat.
According to the weather forecast, the weather in Nam Dinh this weekend will show signs of cooling down. The temperature will drop to about 31 degrees Celsius and have light rain on May 23, very suitable for outdoor activities like football.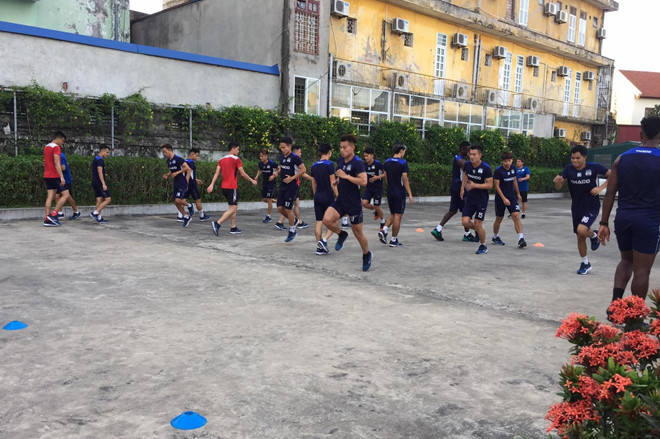 The organizers also announce that spectators are allowed to enter the field to watch the match provided they comply with the regulations on prevention and control of Covid-19. Regarding the situation of the forces, Nam Dinh will have the most powerful squad. HAGL welcomes the return of Van Toan but there will be no service from center-back Damir Memovic because of injury.