HAGL has many advantages compared to rivals in V-League 2020
Author: Paithoon Bundarik
12:00 | 13/04/2020
HAGL is one of the few teams that can maintain the practice during social distancing thanks to modern and comfortable facilities.
Ham Rong Training Center of HAGL Club has 5 outdoor soccer fields, 1 indoor court, 2 swimming pools, 1 sand yard, 1 tennis court, 2 gyms and housing, kitchen, meeting rooms, lecture halls ... With adequate, modern, closed facilities, the players can practice during social isolation.
A member of the HAGL Club Training Committee shared: "Ham Rong Training Center is relatively spacious, has a system of yards and various training tools. Therefore, the players can choose for themselves a certain number of soccer exercises or play volleyball, table tennis, jogging ... but minimize the crowded groups.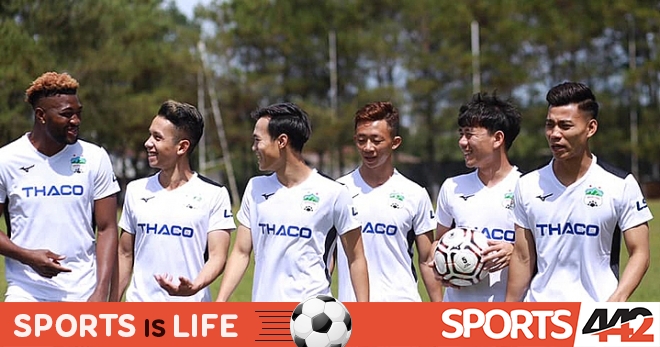 By maintaining a regular self-training regime during breaks, the player's fitness foundation is still guaranteed. When Vietnam announces the end of the disease, V.League starts again, the players will need a little more time to get used to the ball to be able to play well."
HAGL Club started relatively impressively after the first 2 matches of the season. They defeated Quang Ninh with a score of 1-0 thanks to a goal from Chau Ngoc Quang. In the clash with Viettel, HAGL won 1 point after creating an attractive match with 3 goals scored each team.