French-origin U22 player injured in the first callup of Park Hang-seo
Author: Bill Lintons
11:30 | 03/07/2020
In the friendly match between two groups of U22 Vietnam players, Vietnam French Tieu Exal was unfortunately injured and had to leave the field immediately.
In the afternoon training session yesterday, Park Hang-seo divided 28 players to compete. This was the second gathering day in this brief callup. The player who caught the eye of Park is Tieu Exal playing as a midfielder.
Owning an advantagous height (1.82 meters), Exal Pepper has made the correct interception phase. He also actively participated in the attack, rising quickly each time he launched the attack. Due to their outstanding appearance, overseas Vietnamese players always stand out in disputes.
Under pressure from his team, he plays the role of a "sweeper" that impresses many situations into assertive balls. It is noteworthy that the quick phase of Tieu Exal indirectly helped the team to score. However, Pepper Exal unfortunately suffered a ankle, thigh injurues and was replaced in the second half.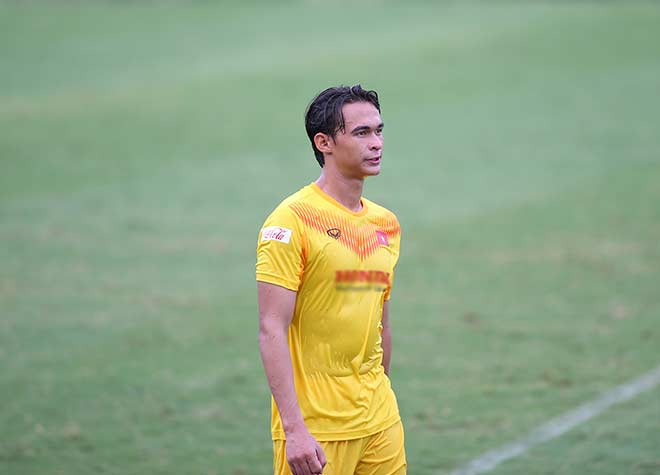 The 20-year-old has French - Vietnamese blood. He grew up from Lyon Football Academy - Ho Chi Minh City. Exal pepper is also an important factor of Ho Chi Minh U21 in the National U21 finals in 2019. This player was assessed by coach Chung Hae Soung to have potential, so he decided to promote him to the first team of the city. HCM.
However, in a harsh place like the V-League, he has not been the priority of the Korean coach. This focus is an opportunity to bring this talented player to the light.