FAT chief Somyot thinking of one-leg league season
Author: Bill Lintons
12:00 | 03/04/2020
Thai football chief is pondering plans to shorten the current football season amid the coronavirus outbreak.
The domestic season, which normally features two legs, is currently in lockdown and is not expected to resume before May 2.
However as the Covid-19 pandemic continues to spread, the Football Association of Thailand (FAT) is trying to draw up a unified plan in case of further delay.
"First of all, I would like to thank all the clubs for working together to arrive at shared solutions," said FAT president Somyot Poompunmuang.
"The FAT and Thai League Co have been monitoring the situation and closely following the announcement from the government.
"We've come up with many plans: such as playing behind the close doors.
FAT president Somyot Poompunmuang.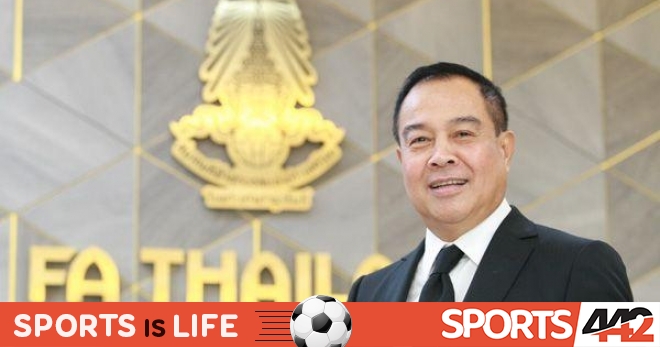 "We are also considering having just one leg this season. If we will have to further postpone the current season, having just one leg will reduce the number of games. But there are still many things to finalise if we are to go with this option," said Somyot.
Cutting the season to just one leg will also affect the league's broadcasting deal with TrueVisions and the negotiation between parties concerned is expected soon, he said.
"We will restart the season only when it is safe and conditions allow," added Somyot.