Expert pointed out the 'luck' helped Chanathip be more successful than Van Hau
Author: Amelia
10:00 | 05/08/2020
In addition to personal efforts, the reality also helps Chanathip to be more successful than Van Hau in exporting abroad.
Van Hau returned to Vietnam after nearly 1 year playing football in Europe. Despite improving quite a lot, including the physical condition, it must be reminded that Van Hau has not met the requirements from the Dutch team, SC Heerenveen.
In view of commentator Quang Huy, Van Hau's chances are still many. After the epidemic, the trips abroad will come to the Hanoi player.
"We see Thai player Chanathip Songkrasin shine in the J-League. This is the pride of Southeast Asia, if Van Hau continues to follow this way, it is also very good," commentator Quang Huy suggested to VTC.
Explaining the success of Thai players in exporting abroad, Quang Huy said that Thai people have gone ahead so they have more experience and Vietnam is looking for its own way.
"We also have people who have come to Japan and South Korea to play. They are all well-qualified players compared to Vietnam. But going there even playing in the 2nd team we have not caught up. OK.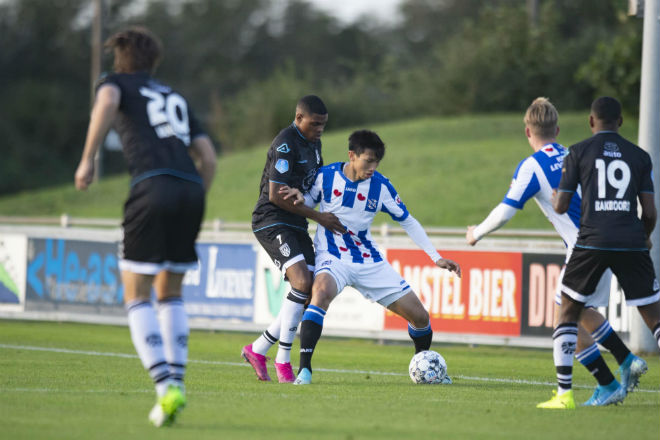 To be frank, no one has succeeded in Japan and South Korea. That is why it has opened the European direction for Doan Van Hau with a moderate club in an average tournament. "
According to Quang Huy, Van Hau was unlucky when the fluctuations of Covid-19 epidemic affected his chances. Van Hau has not really caught up with the professional team but Heerenveen appreciates the effort from Hau. But because of the disease, Van Hau was unable to stay. Another important thing that helps Chanathip be more successful as explained by Quang Huy is:
"Regarding Chanathip, he has been to the J-League for the past 4 seasons and has really been ticked there. So despite the fluctuations, he is as familiar with the tournament as his home and to shine is natural."