Ex-champs Kirins acquire trio of talented midfielders
Author: Amelia
15:30 | 30/06/2020
Former Thai League 1 champions SCG Muang Thong United yesterday unveiled three new players in an effort to plug in the void created by the departure of a number of big names from the club.
The Kirins were in seventh place when the top league was halted after four rounds of matches due to the Covid-19 outbreak.
They have six points from two wins and as many losses.
Muang Thong have opted to strengthen their midfield by signing two 24-year-old stars -- Picha Autra and Pooming Kaewta -- from Samut Prakan City.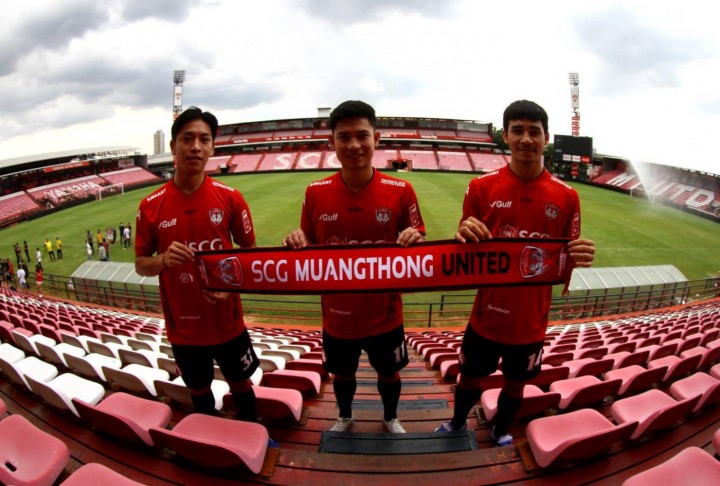 Their third signing is Chatmongkol Thongkiri, a 23-year-old midfielder, who is on loan from Port.
Muang Thong director Ronnarit Suewaja hinted that Chatmongkol was handpicked by Kirins coach Alexandre Gama.
"Chatmongkol is a rising star. We had been observing him for a long time. He is a good and strong player who is much admired by our head coach," Ronnarit said.
"For Picha and Pooming, it is like a homecoming as they both are products of our academy. They have improved their skills a great deal with a number of clubs.
"I am sure they [Picha and Pooming] will be a good addition to our midfield but they will have to fight for their places in the starting line-up."
Chatmongkol said: "I am here on a one-year loan deal but that won't prevent me from doing my best for Muang Thong United. I am here to prove myself to everyone."
Picha and Pooming also promised to make an effort to become integral parts of the team's starting line-up.
Thai League 1 is scheduled to return to action on Sept 12.