Dang Van Lam to attend the AFF Cup 2020
Author: Chris Lee
16:48 | 14/05/2020
With the constant changes of the Thai Football Federation in organizing the Thai League, the opportunity for Dang Van Lam to attend the AFF Cup 2020 is still available.
As previously announced from the Thai Football Federation (FAT), the Thai League will return in September and is expected to end in May 2021. However, following the positive developments in Thailand, FAT are planning to bring the tournament back sooner than expected.
FAT Chairman Somyot Poompanmuang revealed that the Thai League may return before September. The government will have a meeting on May 15 do give the specific detail for the activities after Covid 19 pandemic.
According to Mr. Somyot Poompanmuang, if the government allows football activities, the Football Association of Thailand will immediately have a meeting as soon as possible to discuss the plans for organizing and finallize the time of the Thai League.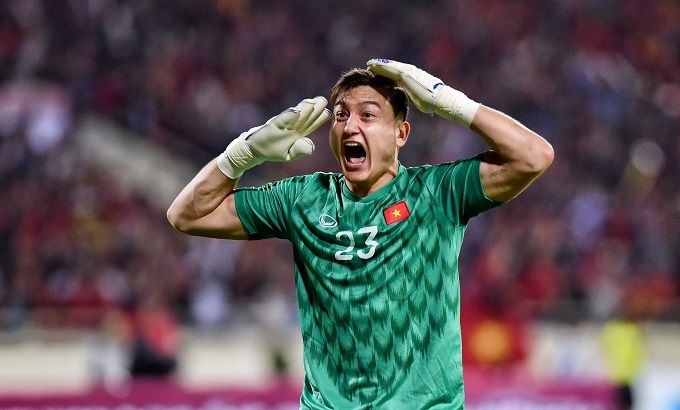 If the Thai League returns in May, and the Thai Football Federation decides the tournament will still end as expected, then it is likely that goalkeeper Dang Van Lam will be eligible to play for Vietnam at the upcoming AFF Cup 2020. Every hypothesis can happen when in the context of the COVID-19 epidemic, tournaments are constantly changing their decisions to accommodate the epidemic situation.
For example, in Vietnam, VPF recently closed the plan to organize the rest of the 2020 season of Vietnamese football.
Specifically, the 2020 V.League will take place in two stages and there will be only one team relegated.
The total number of rounds will also be reduced to 18-20 rounds instead of 26 rounds as in previous seasons. This is considered a reasonable calculation of VPF so that V.League can still take place without affecting the plans of Vietnam in important upcoming tournaments.