Dang Van Lam: 'I have recovered physical condition after 2 years playing'
Author: Amelia
16:00 | 06/07/2020
Goalkeeper Dang Van Lam shared he had recover physically after 2 years of fighting with Vietnam and Muangthong Utd.
Goalkeeper Dang Van Lam and his teammates at Muangthong United gathered to train on July 1. The 27-year-old player has a very relaxed spirit. He shared that he did not worry about the future and was in a very good mood. Dang Van Lam wants to focus 100% entirely on playing for Muangthong United to achieve success in the new season.
Dang Van Lam said: "I and my teammates are still practicing following to the lesson plan that the coaching staff set at the beginning of the season. Coach Alexander Gama and the other members of the coaching staff have a detailed training plan to not only me, but all the other players can achieve the highest performance in every match "- according to VNE.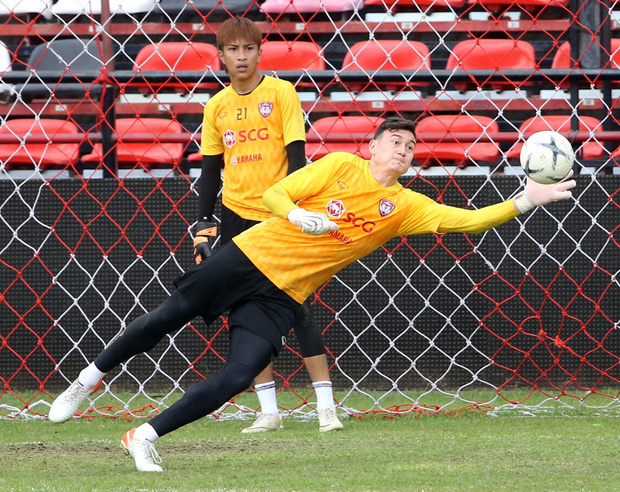 For Dang Van Lam, the break due to Covid 19 partly helped him improve physically.
The goalkeeper of the Vietnamese team shared: "In the past two years, I have played continuously for Vietnam and Muangthong United in many different tournaments. This is a necessary break for me to recover, accumulate physical strength to achieve the best performance in the next tournament.
Before the Thai League was canceled due to the epidemic, goalkeeper Dang Van Lam lost his official position to the young goalkeeper Somporn Yos. The last four matches of Muangthong United and Dang Van Lam have not been given the opportunity to play.
There have been rumors that a few clubs in the V-League want to buy the contract of the No. 1 goalkeeper of the Vietnamese team. However, so far no formal offer has been made.