Coach Le Huynh Duc: 'The referee always disadvantage us'
Author: Nick Cassidy
10:00 | 30/06/2020
Coach Le Huynh Duc was axious when sharing about the referee whistle in the match against Ho Chi Minh City.
VIDEO: Highlighs- HCMC 2-2 SHB Da Nang (round 7 V-League 2020)
Thanks to Tanda's goal in the last minutes to get 1 point, but for most of the match time, SHB Da Nang was the leading team. They created a stable game that made Chung Hae Seong's army under difficulties.
When asked about the arbitration, coach Le Huynh Duc could not hide his frustration:
"Actually, I do not want to talk about this anymore, but you ask so I answer. Frankly speaking, the referee is always detrimental, from an offside situation, corner kick and free kick.
I did not mean to criticize or anything, but you see that it is obvious that the whistle was not correct so it made me frustrated. I do not want to say anything more about referees, watching is enough to understand. "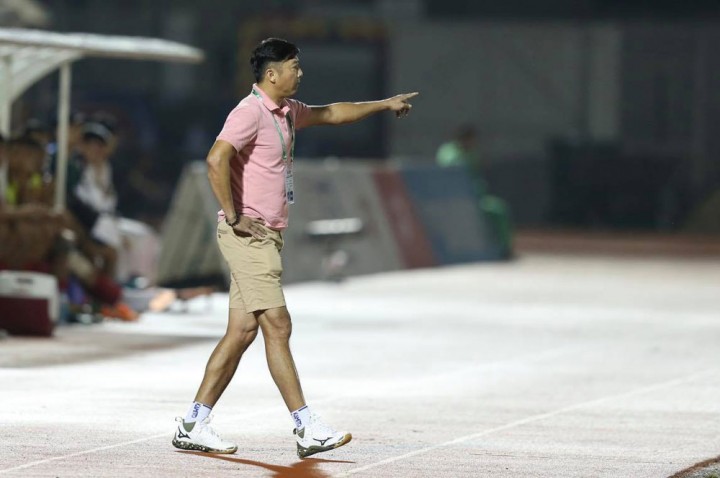 Da Nang's effort is worth acknowledging. Coach Le Huynh Duc encouraged the players.
"Our players have worked hard to make the game more smooth. For young players, SHB Da Nang has a lot of work to do. However, with what is available now, I would like to thank you for the players that made every effort."
With the regretable draw, SHB Da Nang's ranking remains stable on the 2020 V-League table. However, the two opponents right below are Thanh Hoa and HL Ha Tinh still have a match, so the risk of being pushed to the bottom is even more obvious.