Coach Chung Hae-seong highly appreciate the role of Cong Phuong
Author: Chris Lee
09:30 | 30/06/2020
Playing only 60 minutes, Cong Phuong is still appreciated by coach Chung as a striker for the team.
VIDEO: Highlighs- HCMC 2-2 SHB Da Nang (round 7 V-League 2020)
With high performance in recent time,Cong Phuong continues to be named in the starting lineup of Ho Chi Minh City against SHB Da Nang. However, he was always closely followed so tight that Coach Chung Hae-seong had to withdraw this player to play Xuan Nam when the home team was led 1 goal.
The drama of the match took place only in the last 5 minutes when Ho Chi Minh scored 2 goals to turn the table, but SHB Da Nang was determined to leave with a point and was able to equalize the last minute thanks to Tanda's efforts. With such dramatic battle, Coach Chung Hae Seong was satisfied.
"I think 1 point is acceptable in this match. That is football. Earlier, I watched Da Nang win against HAGL and saw them play very well. Today, Danang is united, the performance is even higher."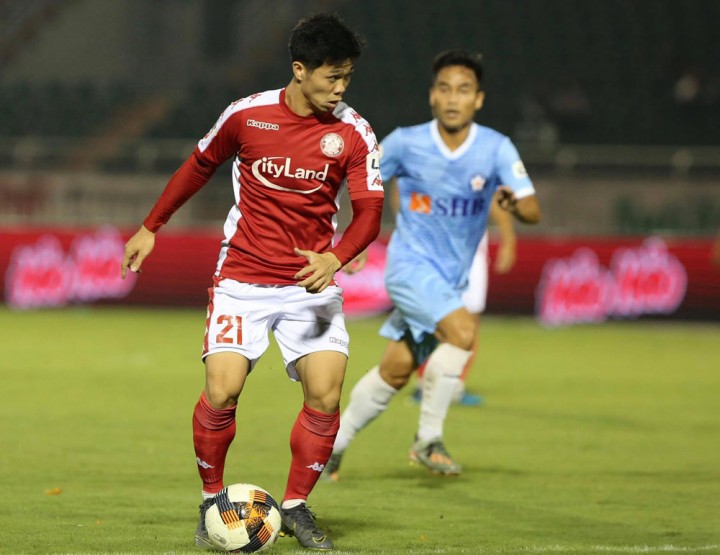 Ho Chi Minh City is famous for quality defense, but this match they have conceded 2 goals. The lack of concentration, especially in the last minutes of the matches, clearly reflected that.
"Ho Chi Minh City will review the video to re-evaluate the defensive way. Football is like that, after every game we need to review it to learn experience for the next game, with Becamex Binh Duong."
When asked about Cong Phuong, the Korean coach praised his efforts despite having to play early.
"Cong Phuong is always under pressure when opposing team often sends two players to follow him. Today he focused on both attacking and defending. I feel Cong Phuong is under pressure, But the result is like This is not about a player but the whole team. Today Cong Phuong played hard and played well. "