Anh Duc returned to save Vietnam's attack
Author: Amelia
18:00 | 12/08/2020
In the list of summoning Vietnam has just been announced by Park Hang-seo, the most surprising is probably the return of striker Nguyen Anh Duc.
Recently, Park Hang-seo officially announced 36 players gathered with Vietnam on August 18 to prepare for the World Cup qualifying round of 2022 in Asia. The most notable in this focus list is probably the return of striker Nguyen Anh Duc.
Especially because before that, the striker with the HAGL shirt announced goodbye to the Vietnamese team after the return leg with Thailand at the 2022 World Cup qualifying in Asia. Anh Duc said goodbye to the team with the desire to give younger players the opportunity to show their talents and shine in the national team.
However, the strikers who inherited the position that this player left have not yet made Coach Park Hang Seo secure in the spearhead position of Vietnam.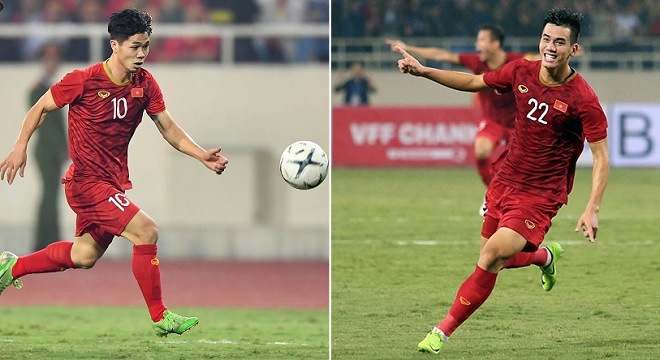 Currently, the player in charge of this role in the team during the past time is Nguyen Tien Linh. However, the performance of the striker playing for Becamex Binh Duong has been very flabby during the past time.
After scoring 2 consecutive goals in round 4 and 5 of V-League 2020, Tien Linh had 6 matches in Becamex Binh Duong. Even in the last match with Nam Dinh, the current number 1 striker of Vietnam still has to leave the field with limps.
Another option that Park Hang-seo has also tested in the past is to put Cong Phuong in this position. However, despite playing very hard and enthusiastically, it is not a habit of this player to play as a spearhead striker.
Cong Phuong likes to play wide to take advantage of his skillful ball. Having to play the highest on attack will make the striker of Nghe's danger decrease significantly.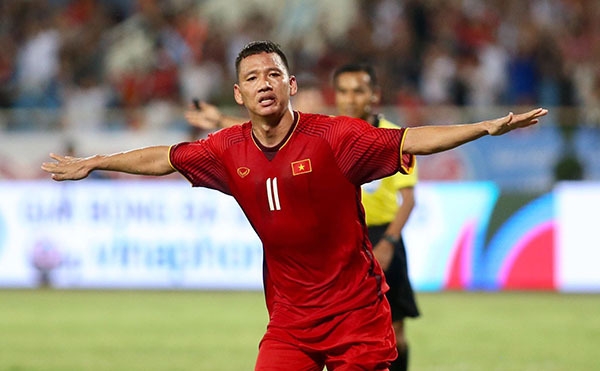 The return of Anh Duc at this point will help Park Hang-seo solve the problem of the public goods of Vietnam. Although it has been 6 months away from the pitch, but experience is what the striker playing for HAGL has redundant.
The forte of former striker Becamex Binh Duong is the ability to choose a position in the penalty area, press and make a wall for his teammates. Whenever he plays, Anh Duc does not need to have too many balls, but he always knows how to shine and contribute to the overall play of the team.
In fact, before that, Park Hang-seo called Anh Duc to return to Vietnam when two people went to watch the match between Binh Duong and Hanoi. It seems that the 36-year-old striker was convinced with the Korean strategist's sincere words to return to Vietnam in this gathering.