Vietnam vs Thailand: Who is the true ASEAN power house?
Thứ năm, 18/07/2019 09:40 (GMT+7)
Vietnam or Thailand: which is the no. 1 football country in ASEAN, let find out by these aspects to see the answers.
In recent years, ASEAN football has changed considerably with achievements in the region and continent. In the present time, many said that Vietnam is the king of ASEAN. It is true?
Vietnam developing, Thailand levelling off?
From 2017 to now, Vietnam football has taken a big step up to the continental arena, even World Cup. U22 Vietnam attended U20 World Cup and earned a point. After the losses in SEA Games and AFF Cup 2019 and the appearance of the new coach Park hang-seo, the 'Golden Dragon' has transformed.
There are some resounding achievements including the AFC U23 championship runner-up 2018 which has not been achieved by any Southeast Asian teams. After that, Coach Park Hang Seo and his men continued to enter the top 4 ASIAD 2018. In that tournament, Indonesia or Thailand also attended but could reach further.
Regarding AFF Cup 2018, Vietnam team surpassed a series of competitors to win the championship convincingly.
In 2019 Asian Cup, Vietnam made Southeast Asia proud when it reached the quarterfinals, only to lose close to Japan.
For nearly 2 years, it can be said that no team in Southeast Asia has achieved such resounding achievements as the Vietnam team.
Vietnam 's 1-0 victory over Thailand in the 2019 King's Cup made many claim, Vietnam is now the No. 1 in South East Asia.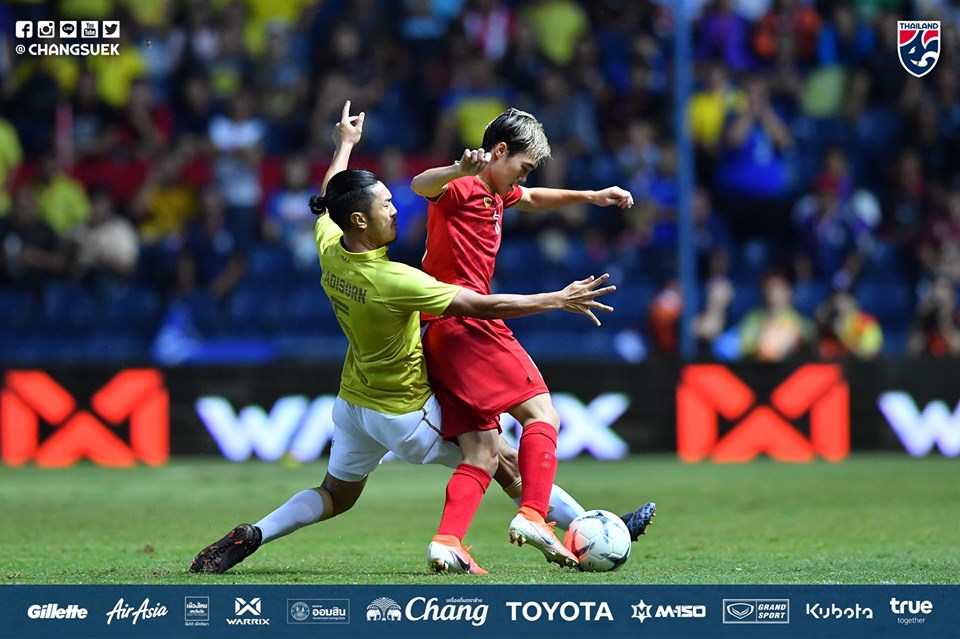 So what have Thailand achieved? In contrast to Vietnam, Thailand did not achieve the expected success under Kiatisuk's reign. The presence of coach Rajevac could not help Thailand reach the continental arena but on the contrary, they were entangled in troubles, then failed with a series of targets that this team set out in the playground that they attended.
In terms of achievement, it is clear that Vietnam is No. 1.
Thailand has more players heading oversea than Vietnam.
Regarding excellent players who are  successful oversea, Vietnam is surpassed by Thailand.
While the transfers aboard in Vietnam has become massive, Thailand has done for a long time and achieved much success.
Vietnam possess Xuan Truong, Tuan Anh, Cong Phuong, who once playing aboard yet no imprints left in Japan or Korea.
Thailand players, however, become the pillar of the teams. Chanathip Songkrasin played in Sapporo under a loan contract but it only took a few months to persuade J-League side team to spend millions of dollars to buy him off.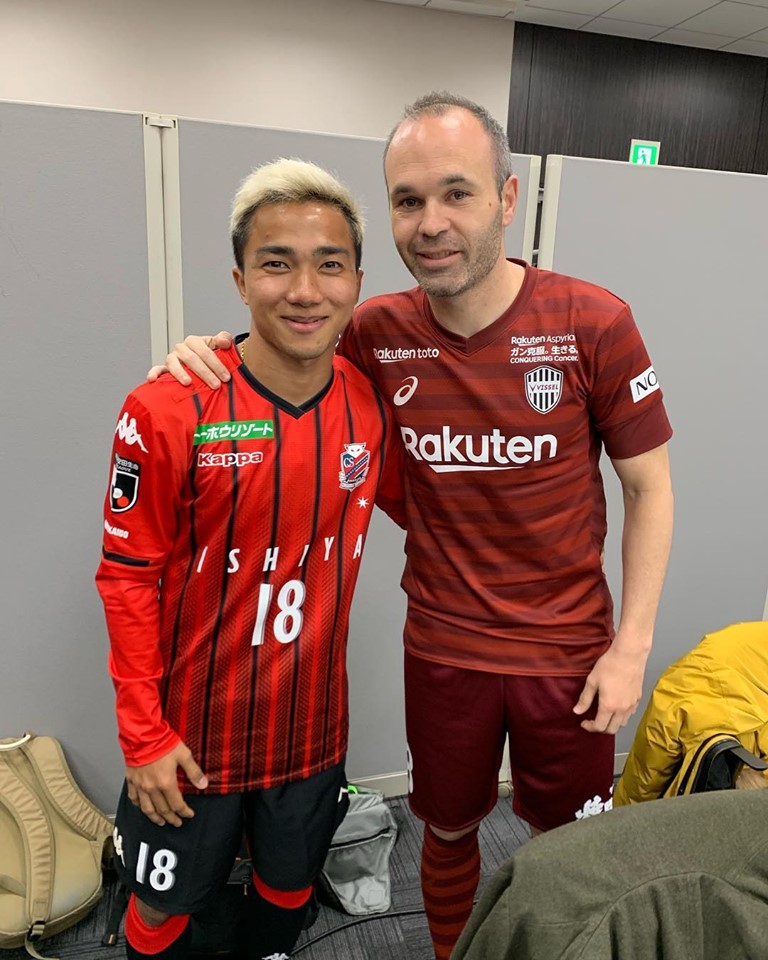 Chanathip has consistently made it into the list of the best teams of the year, and at the end of the season, he was also present in the typical squad of the year. The J-League is fierce but Chanathip insists that the South East Asian player is fully capable of playing in such arenas.
Therathon Bunmathan as well as Kawin, went abroad and quickly merged to create their own marks.
It can be said that Thailand owns quite a number of high quality players. But for many reasons, the Thai team has not been able to transform after Kiatisuk's reign.
In the past few years, Thai youth football has often failed. Coach seats are constantly changing and it seems that Thailand's strategy to use European coach is a wrong step.
Recently, Thailand supporters expect to sign a contract with Mr. Nishino yet everything proves complicated.
What Thailand needs is a coach who could connect and promote the full strength of the players, just like Coach Park Hang-seo with the Vietnam team.
VFF is on the right track, Should FAT innovate?
Vietnam Football Federation (VFF) is said to be taking solid steps, building a strong foundation for the development of Vietnamese football.
VFF focused on training children, building many training facilities to help Vietnam have more choices. In addition, after the success of the players who helped Vietnam attend U20 World Cup, Vietnamese football paid more attention to young players.
Many tournaments were established to help them to be trained. Current senior players are the examples of promoting spirit of Vietnam.
Meanwhile, the Thai Football Federation after many years of success is gradually slowing down. They get into many things, from coach position to youth training. Things seem to get worse with Thailand and now they need to come up with solutions soon.
Thailand is still a very strong team, now they need someone like Park Hang-seo to push the football back to the prosperous period.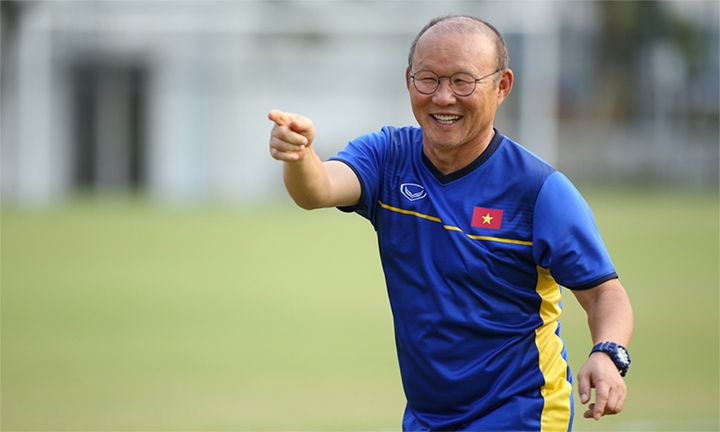 In order to rate Vietnam or Thailand to be the number one, we should look at the general aspect, not because of the achievements of some tournaments. Thailand has a huge record of achievement and is still the giant of the region. Vietnam has emerged in the last few years, but can it be sustained?
The development of Vietnamese football is a driving force for Thailand and vice versa. That competition will help both Vietnam and Thailand reach the continent. That is the destination of Southeast Asian football.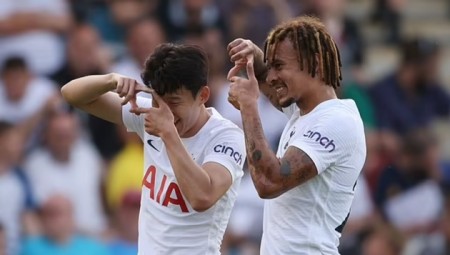 VIDEO: Không cần Harry Kane, Son Heung Min tỏa sáng giúp Tottenham đại thắng
Tottenham có trận giao hữu với Colchester. Dù không có sự xuất hiện của trụ cột Harry Kane tuy nhiên ngôi sao Son Heung Min vẫn đủ khả năng lĩnh xướng hàng công Spurs với 1 bàn thắng và 1 kiến tạo.