Why Park choose Cong Phuong in penalty shoot-out?
Author: Doan Trang
Date: 10/06/2019
Curacao side won the 5-4 on penalties against Vietnam NT after a grueling encounter finished 1-1 on aggregate. In the penalty shoot-out against Curacao, Cong Phuong was the only one of Vietnam NT in King's Cup 2019 to fail to launch a successful kick.
King's Cup 2019 Final witnessed Vietnam NT who was playing 90 minutes in a stellar game against Curacao who was considered an overpowered contender to the 'Golden Dragons' side'.
Despite being led in the beginning of the second half, Park Hang-seo's men cleared out the score gap and scored the leveler in the tie courtesy of Duc Huy who drove the game to the penalty shoot-out.
Unfortunately, standing on the 11m spot was Cong Phuong who broke Vietnam NT's title due to his poor kick. Back to the time of 2018 Asiad, Cong Phuong miscued 2 kicks in the Pakistan clash. Then Park Hang-seo said that he would never let Cong Phuong perform penalty show anymore.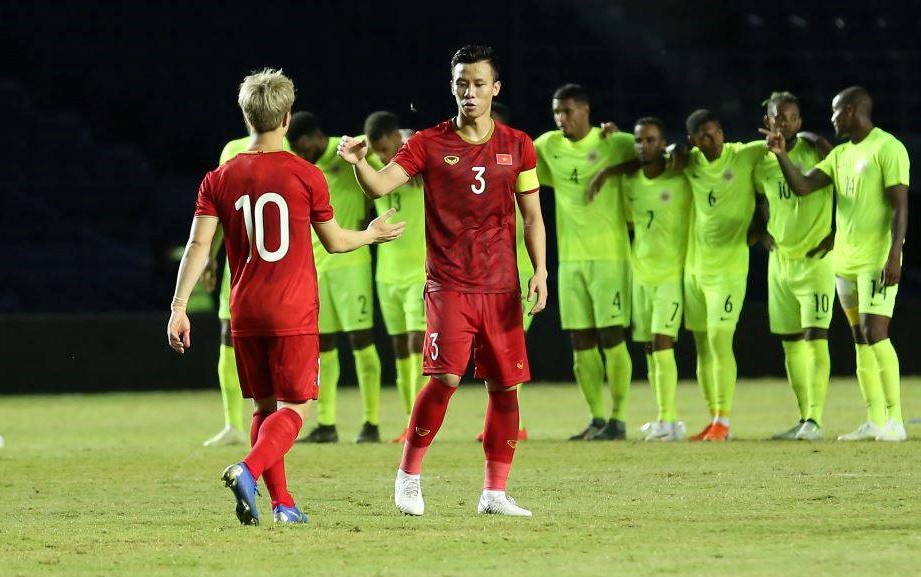 However, he still was one of 5 names on penalty shoot-out list of Park Hang-seo who was supposed to be so hesitant in his decision. The coach chose Cong Phuong not because he is good at it but he wanted Cong Phuong to get out of his 'psychological dark spot'.
After Cong Phuong's broken shot, it can be seen that though being one of the best strikers of Vietnamese football, Phuong seemed to not be a true player on penalties.
Remember SEA Games 28 and 29, Cong Phuong also shot down penalty kicks in matches against Brunei and Thailand. In particular, the shot spurting out to the sky in the match against Thailand at the 29th SEA Games once made this striker suffered a lot of criticism from public opinion and was even considered a crime making Vietnam was ruled out immediately after the group stage.