Vietnam NT's 4 notable absences ahead of King's Cup
Author: Vân Anh
17:06 | 23/05/2019
Vietnam comes to 2019 King's Cup without some of the key factors due to different specific causes.
In three-week time, King's Cup will kick off. Park Hang-seo is filling in the squad list ahead of this tournament. However, there are some players could not make their appearances because of personal reasons.
Phan Van Duc is the first name off the preliminary list due to his injury caused from Round 1, making him unable to play any match until now.
Missing Van Duc is a serious loss to Park Hang-seo. In the coach's operating system, Van Duc is an indispensable card. Though not having big physical presence, Van Duc has a considered strength foundation.
He could play out through the game without showing any sign of exhaustion even if it is a 3-4-3 formation where he has to constantly support for defending which requires a lot of energies.
In AFF Cup and Asian Cup, Van Duc was a fuse of Vietnam NT's left side of midfield. Van Duc and Van Hau left huge impression in perfect teamwork by their overlap skills in the touch-line albeit not playing at the same club.
The next name off the list with Van Hau is Do Duy Manh who is as crucial as Van Duc. Duy Manh boosts his best and blooms since being shifted to play in midfielder position.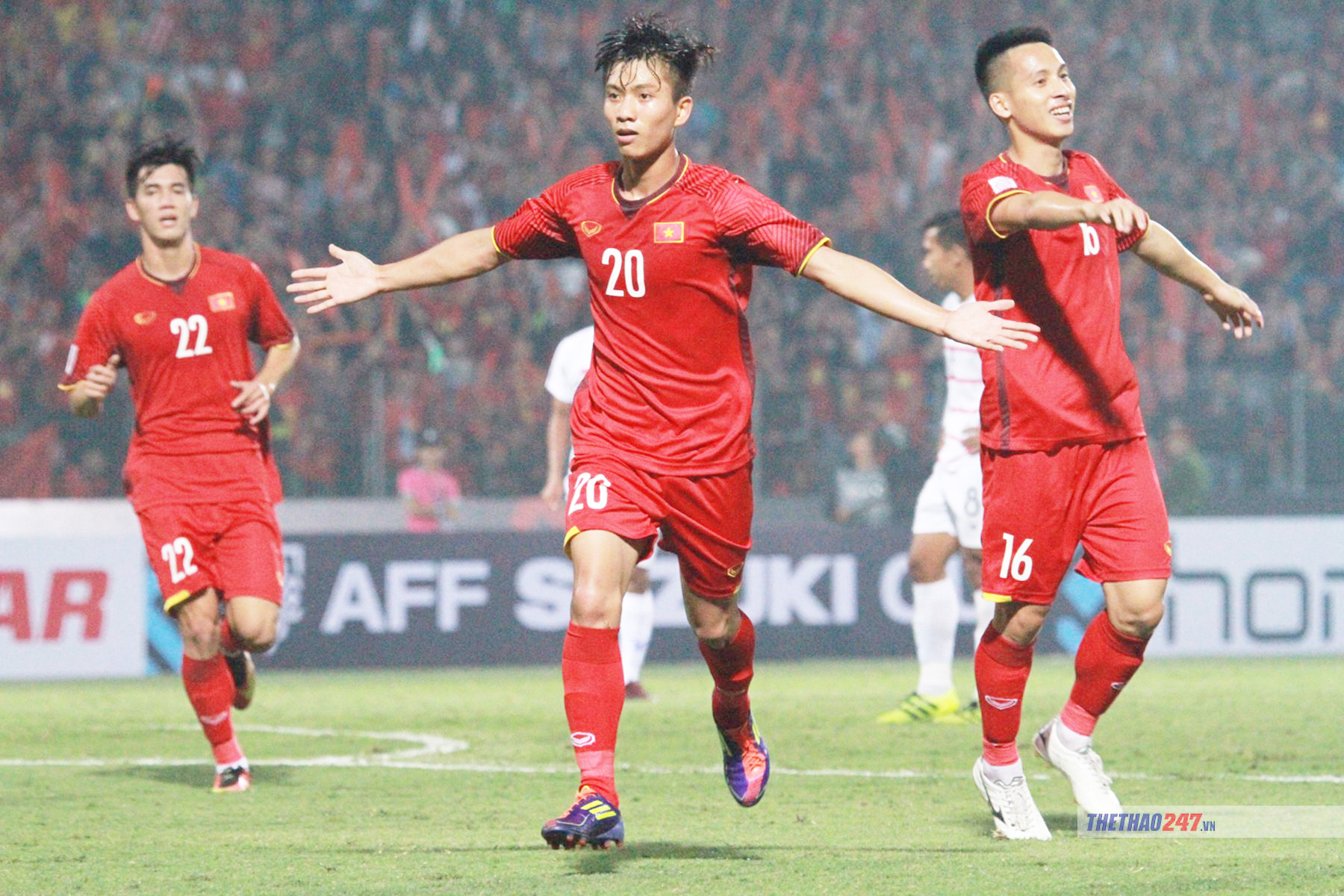 Van Duc continued to suffer from injury
Unfortunately, playing so hard made Duy Manh's knee injure recrudesce. As Chu Dinh Nghiem talk, Duy Manh might take 3 weeks to recover and gain his form back, which means he surely cannot head into King's Cup.
Another name is Anh Duc who is not in the same situation with the abovementioned names as his strength totally wholesome but he asked for leaving off the squad after snatching 2018 AFF Cup title with his team-mates.
Mr. Park is strenuously searching for the replacement of Anh Duc. He tramps a long journey from Europe to Korea to scout Alexander Dang and Cong Phuong yet these players could not impress him.
Notching up only 4 goals in AFF Cup, Anh Duc still considered the most significant player amidst Vietnam NT team-sheet. His level proved by a volley launched by his left foot and netted to Malaysia.
The last name is Van Quyet whose injury caused in Yangon United match in AFC Cup makes him is not ready to be back on field. Being a solid experienced player and a natural-born leader, Van Quyet knows how to manage his juniors' spirit in such big clashes as King's Cup.
Playing around counter-attacking game, Van Quyet might not boost his standout in term of speed but he would be in his element when offending and pressing moments came.
Heading into the game without these players  is such a regrettable thing to Park Hang-seo side.