Paris FC won't be new roof of Cong Phuong
Author: Doan Trang
Date: 12/06/2019
Based on the newest information, Vietnam NT's striker Cong Phuong is supposed to weigh up a move away to a new football club playing in Ligue II of France but it seems that Paris FC won't be his destination as the rumors said before that.
On the report of Thanh Nien newspaper, JMG Global has ended up negotiation with Paris FC and Cong Phuong will head to Europe for a trial in France but the destination seems to not be Paris FC.
Cong Phuong's trial in Europe this time will be not a 'vacation' as Hoang Anh Gia Lai has announced Cong Phuong's absence in the V-League Phase 2. Besides, owner Duc said that he will provide the best conditions to bring Cong Phuong to Europe.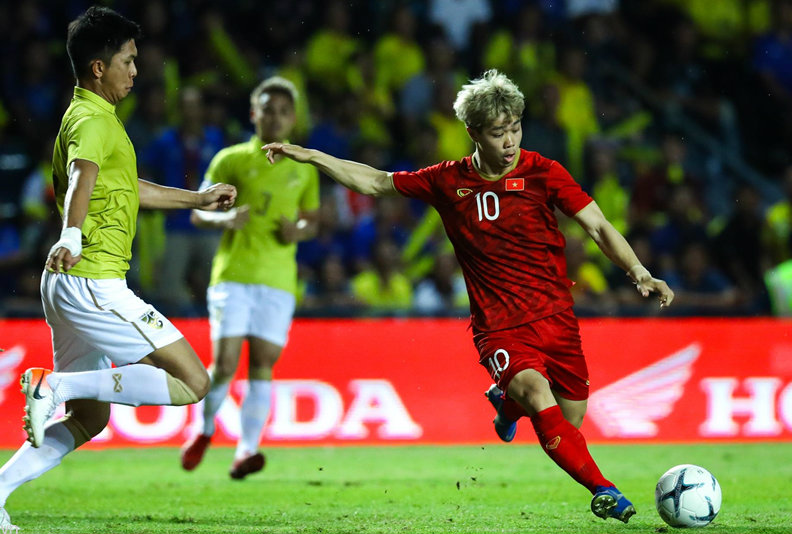 Cong Phuong is now temporarily staying away from the media due to a long time constantly being under pressure resulting from his abject displays in K-League as well as a missed penalty kick in King's Cup 2019 recently.
Hoang Anh Gia Lai side has protected the favorite player by all means, based on Technical Director Tan Anh's share:
"Owner Duc wants to protect Cong Phuong so that he can recharge his batteries and recover after going through a lot of turbulent things, especially the pressure coming from a missed 11m penalty kick in King's Cup. This helps Cong Phuong be calm, get back his energy for a France journey. That's why we keep the information secret before all procedures are complete."