King's Cup: Vietnam NT changes plan on traveling to Thailand
Thể Thao 247 - To provide the best conditions to Vietnam NT, VFF decided to have a change on the schedule of flying to Thailand to attend King's Cup 2019.
King's Cup is a Thai annual tournament which Vietnam joins to take advantage of to have preparations ahead of World Cup Qualifiers. This is the first time after 13 years the Golden Dragons to come back to the game.
As the previous schedule, Park Hang-seo's side set to gather on June 1 and have 2-day training in Ha Noi before flying to Buriram on June 3 to set up for the clash against Thai NT.
However, VFF and Park Hang-seo decided that the national team will fly to Thailand on June 1 and take a rest in Bangkok then take a 400km journey to travel to Buriram on June 2.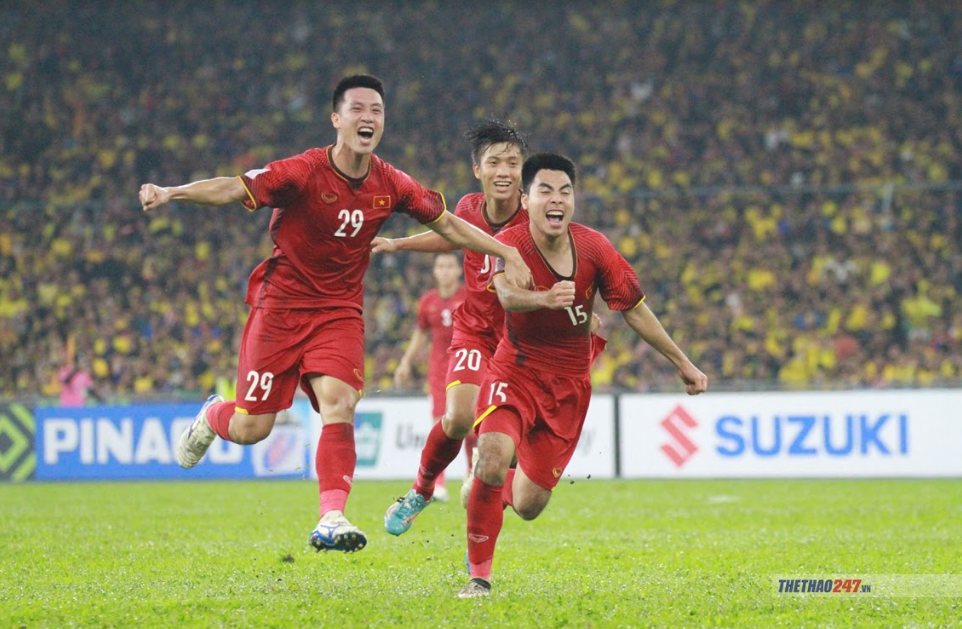 Vietnam NT is set to travel to Buriram earlier than their previous schedule.
On the report of Tien Phong, a VFF officier shared:
"We have asked the organizer side to prepare carefully and welcome the team on June 1 to make sure that the preparations are complying with the requirements. Since there is no direct route from Hanoi to Buriram, Park Hang-seo agreed to come earlier to take time for the team to train."
The new schedule is to make sure that Park Hang-seo's side will soon adapt to the weather conditions in Buriram, as well as to have the best preparation for the big battle against Thai NT at 19h45 on June 5.
As Thethao247 notified, Vietnam is supposed to call up maximally 25 men to contend for King's Cup 2019. Park Hang-seo is expected to announce the official list at the end of this May. The key players would be such familiar names as the likes of Cong Phuong, Quang Hai, Dinh Trong, Van Lam ...