Hoang Anh Gia Lai vs. Ha Noi: Vietnam NT's Civil war ahead of King's Cup
Author: Doan Trang
Date: 03/06/2019
The spotlight of 2019 V-League Round 12 will be a remarkable encounter of Hoang Anh Gia Lai and Ha Noi FC at Pleiku stadium.
This is the game of the 2 football clubs who have players in Vietnam NT line-up ahead of 2019 King's Cup the most.
The indirect competition of Tuan Anh, Minh Vuong, Hong Duy, against Hung Dung, Quang Hai, Duc Huy in the middle field will become extremely hot. Both the abovementioned men is making their appearances in the Vietnam NT's roster list.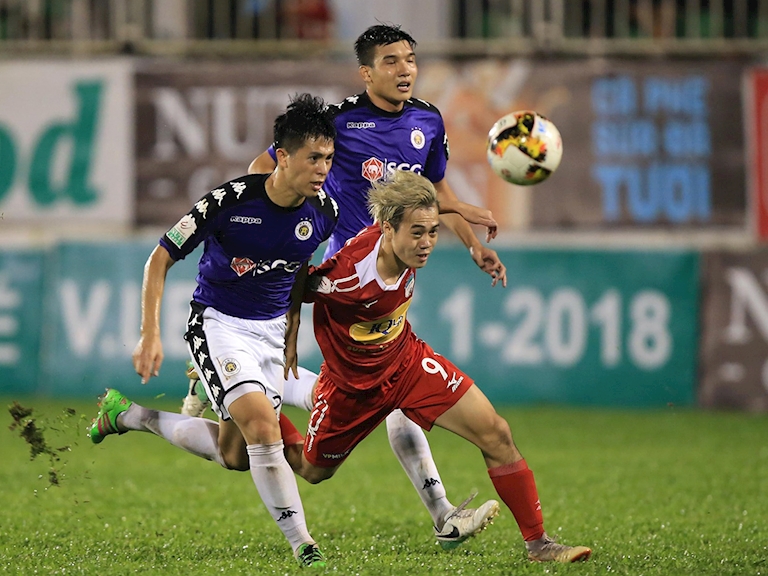 Returning from injury, Tuan Anh makes a surprise when playing impressively under midfielder role. Besides having such magical passes, creative crosses, along with the ability to regulate the game and mobilize attacking, Tuan Anh comes back more dangerous with a ability to finish the task to tackle and clear out the defending.
Shaded the past romantic-streak hair, Tuan Anh appears as a thorny man having a play-style which is much stronger. The 1995 player plays lower along midfield line, opening spaces for Minh Vuong and Hong Duy to combine effectively by playing higher freely.
Numbers cannot lie. In V-League this year, Hong Duy created 3 assists while Minh Duong contributed 3 goals.
Ha Noi's midfield line is not a normal one by having the trio of Do Hung Dung, Pham Duc Huy, Nguyen Quang Hai. At the home ground – Hang Day stadium, Chu Dinh Nghiem's side registered 5 complete exploits by hitting 16 goals into the opponents' net.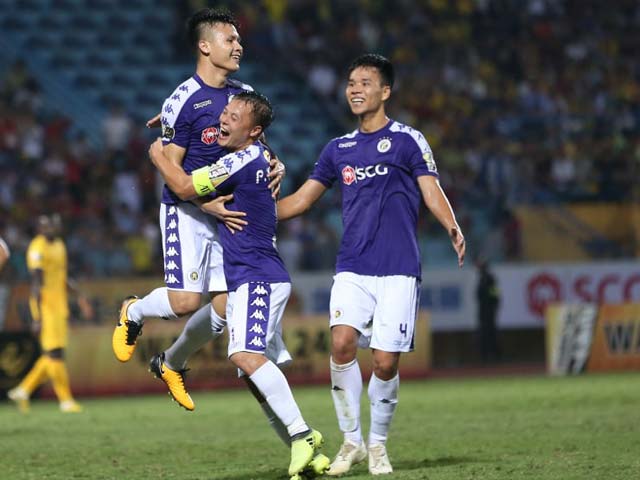 However, how poorly the Ha Noi midfield guard's form in away games this season when they suffered 2 losses against under-valuated rivals Thanh Hoa and Nam Dinh. While Hoang Anh Gia Lai is more stubborn since Lee Tae-hoon taking the spot.
Hoang Anh Gia Lai puts itself in 'backward door', they become much more dangerous in counter-attack situations. That's what they did in a 3 – 0 match against Viettel in that kind of proportion.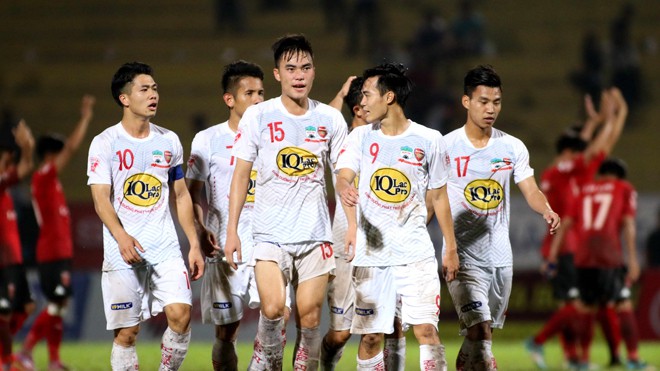 Even if it was a home game on the home ground, Lee Tae-hoon was in full possession enough to apply a suitable tactic against Ha Noi. Playing against the team possesses such powerful pillar players, HAGL prefers counter-attack tactic instead of attacking in pairs which is considered as suicide.
After the match, Park Hang-seo and 23 Vietnam NT's players will gather and travel to Bangkok (Thailand) on June 1 as planned recently.