Do Duy Manh notifies a piece of good news to Park Hang-seo ahead of 2019 King's Cup
Thể Thao 247 - Do Duy Manh quickly recovered and got back his strength to be with Vietnam NT joining 2019 King's Cup.
In 2019 V-League Round 9, Do Duy Manh suddenly had got knee injured. Chu Dinh Nghiem confirmed the 1995 center back would take at least 3 weeks to recover.
By breaking 3 weeks, Duy Manh almost missed 2019 King's Cup as Park Hang-seo side is set to face Thailand on June 5. Therefore, fans was worrying about the replaced name for the player.
However, based on some recourses, Do Duy Manh after moving to PVF to have his treatment is now supposed to able to get back on field before June. Korean doctor - Mr. Choi Ju Young affirmed the no.2-shirt center back will be able to join 2019 King's Cup.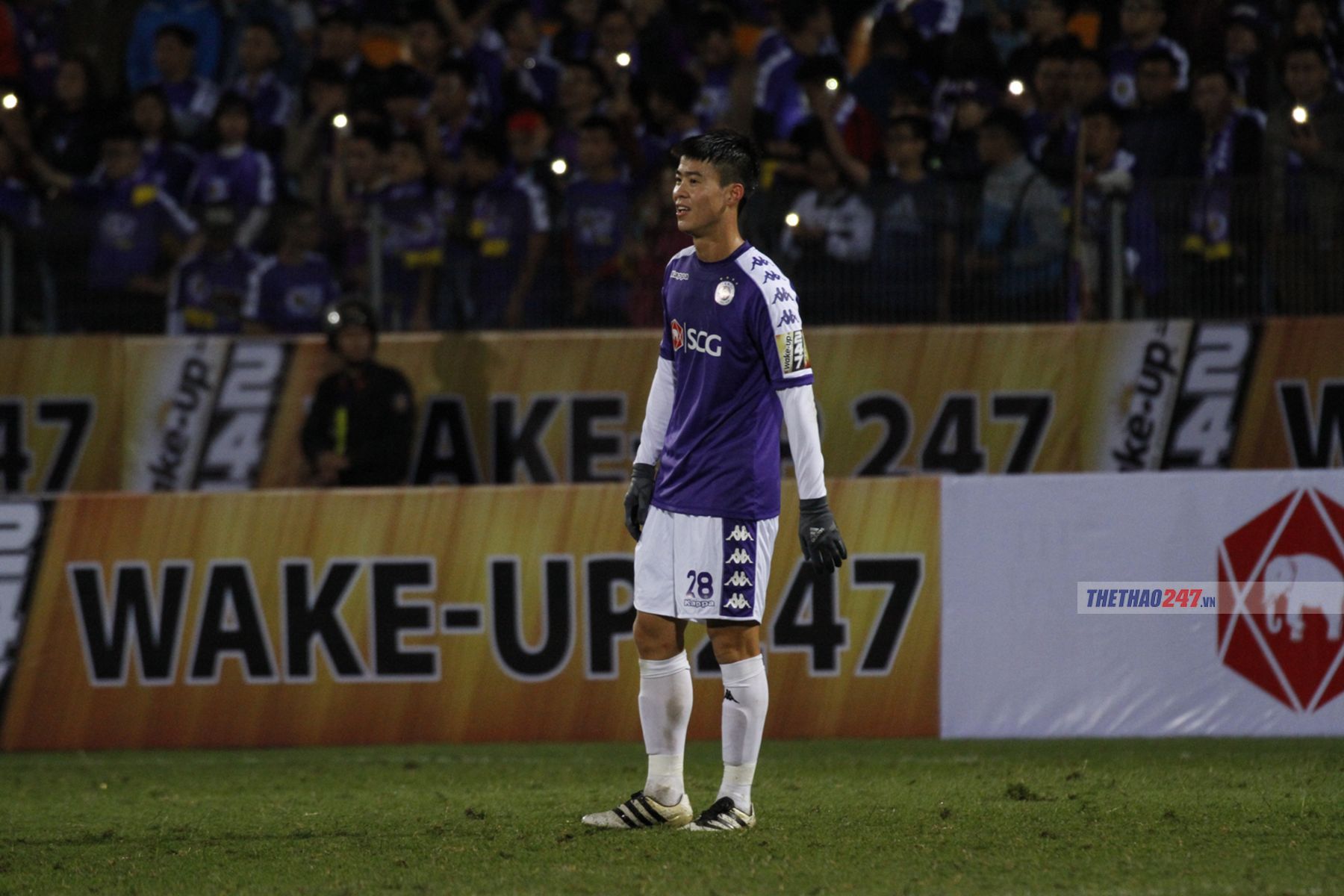 Duy Manh is early to re-debut after his injury
Duy Manh is early to re-debut after his injury, which is such a piece of terrific news towards Park Hang-seo as Duy Manh has contributed great efforts to the team's historic achievements since the Korean coach came to Vietnam. Duy Manh is such an indispensable link of Vietnam NT defending.
Of course, Park Hang-seo will be the decisive person who have the right to whether or not call up Duy Manh. As planned, the 60-year-old strategist will announce 23 players on May 27. The whole team will gear up and head to Thailand on June 1.