Dang Van Lam's training with top 1 Thai goalie in King's Cup
Thể Thao 247 - Dang Van Lam has a training session with Thai goalie Kawin Thamsatchanan - the greatest rival of Vietnam NT.
On May 17 afternoon, Kawin Thamsatchanan had a joint training time with Muangthong United player.
Thamsatchanan had been responsible for keeping clean sheets for 10 seasons before heading to Belgium to serve Oud-Heverlee Leuven FC in Proximus League.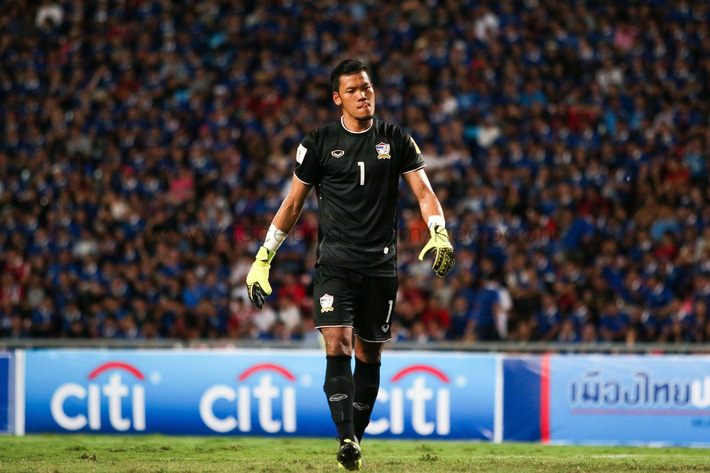 Top 1 goalie of Thailand has training session with Dang Van Lam
Dang Van Lam was the one replacing for Thamsatchanan in the Thai club. Now that the Belgium 2nd division league has ended so Thamsatchanan returned to the country to join training session with his former team.
Dang Van Lam commented about Kawin Thamsatchanan that he is one of Van Lam's goalie idols. The 1990-born player is considered one of the greatest goalkeeper of Asia at this time.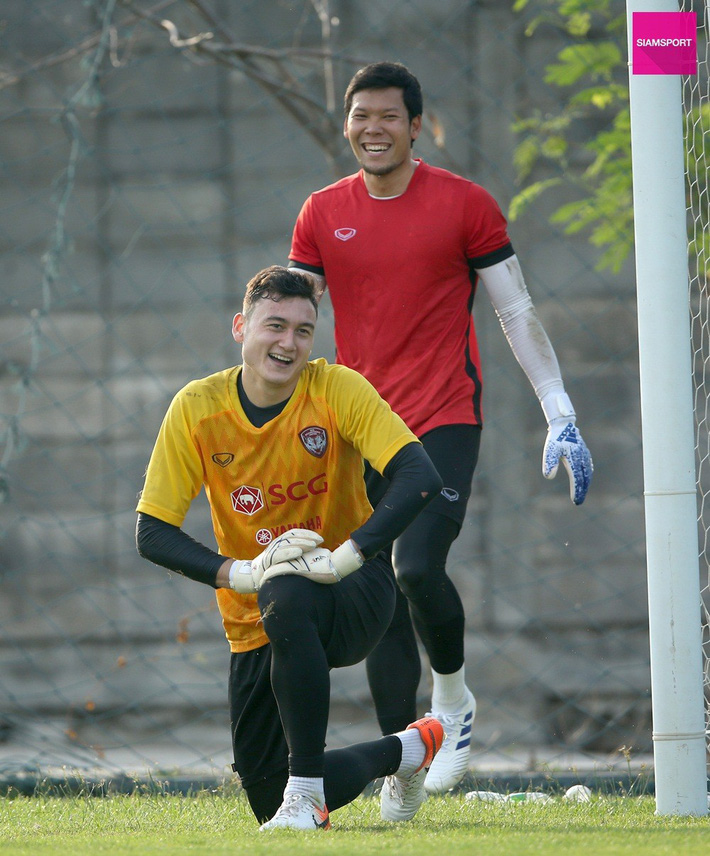 They have enjoying time training together
At present, both top 1 goalkeepers of Vietnam and Thailand spend 2-week-training together.
Kawin Thamsatchanan is no longer an unfamiliar name to Vietnamese football fans. He one was together with his team snatched 2013 SEA Games title and 2016, 2014 AFF Cup crowns.
Under Muangthong United FC color, Kawin Thamsatch has lifted up 4 Thai League champion trophies in the season of 2009, 2010, 2012 and 2016.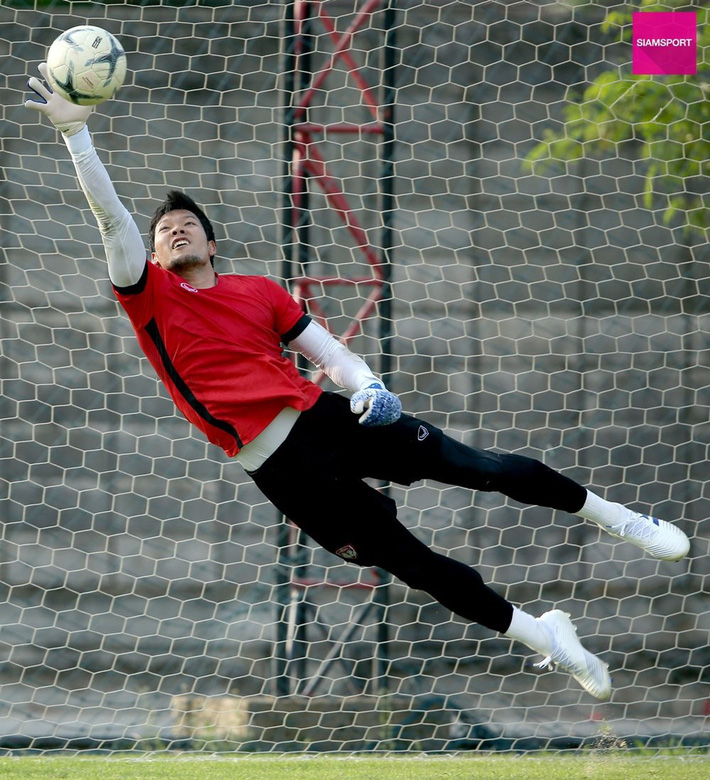 Vietnam NT has to face one of the greatest goalkeeper of Asia at this time
Besides Kawin, Thai football had 2 players making a move to Belgium for playing namely Eakachai Phonthongthin and Teeratep Winothai.
Kawin Thamsatchanan is 1.83m tall, shorter than Dang Van Lam (1.88m). The most standout of this Thai goalie is his entrancement reflexes and ability to read the game accurately.
Park Hang-seo surely need to prepare such unpredictable attacking options if he want Thamsatchanan to fail and has to pick up the ball in the upcoming 2019 King's Cup.