Coach Le Thuy Hai points out 2 names will help out Vietnam NT reach SEA Games' champion
Author: Vân Anh
14:21 | 19/04/2019
Coach Le Thuy Hai believes that Vietnam NT truly needs Que Ngoc Hai and Nguyen Cong Phuong if it wants to be the champion of SEA Games.
Coach Park 90% will seclect these two players for Vietnam NT.
SEA Games 30th is taking place at the end of this year. There was a significant change in Male football.
According to the new format, besides U22 players, each team will be allowed to have 2 more over-age players. It means there will have U22+2 footballers, which is same with ASIAD 2018's format (U23+3).
Therefore, the game becomes more intentionally especially for Vietnam because SEA Games' gold medal is seemingly a never-touching-dream of the team for a long time. However, selecting 2 overage players is a tough matter especially for such strategist as Coach Park.
Le Thuy Hai said that he believes that Cong Phuong and Que Ngoc Hai will be the must choices for Vietnam NT to actualize the SEA Games' gold medal dream.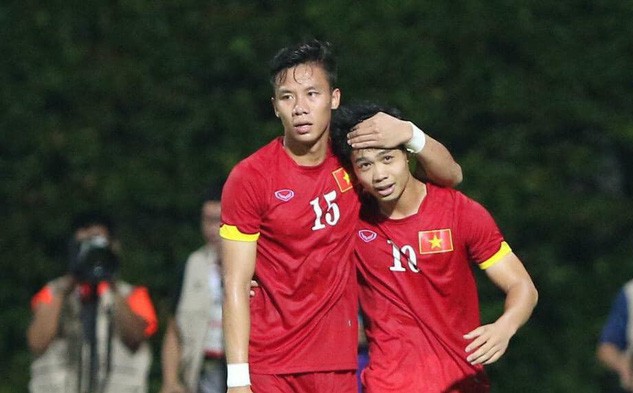 Cong Phuong and Que Ngoc Hai will be the must choices to Vietnam NT
"If the organizers allow each team to have 2 more over U22 players, Coach Park Hang-seo needs one for the highest position. However, at the moment, neither U22 Vietnam nor the national team has no one best for this place. This showed very clearly in the recent U22 Asian tournament. Anh Duc is gradually in the past due to his age. Therefore, Cong Phuong would be the best selection.
The interior defensive tackle is needed to have Que Ngoc Hai. In fact, he has played very impressively at AFF Cup 2018 and Asian Cup 2019. Que Ngoc Hai combining with Dinh Trong would be a perfect-couple-midfielder in supporting each other."
SEA Games 30 begins at the end of this November.
To prepare carefully for this campaign, Coach Park's side needs 5 weeks. U22's key players such as Quang Hai, Dinh Tron, Hoang Duc, and Duc Trinh. These are featured players siding by side U23 Vietnam in the journey sealing successfully the ticket to AFC U23 Championship Finals.