'We met some troubles to face Thailand', U18 Vietnam coach stated
Author: Admin
12:30 | 17/08/2019
It is unbelievable that Thailand is placed at the bottom of the table at AFF U18 Championship. All Thailand fans cannot help but feel disappointed
'Changsuek' earned a mere point after the first three matches and will be eliminated soon while they haven't got any win.
The reason for this poor performance is Supanat Mueanta's appearance. The player, so-called football prodigy, is playing for Buriram United.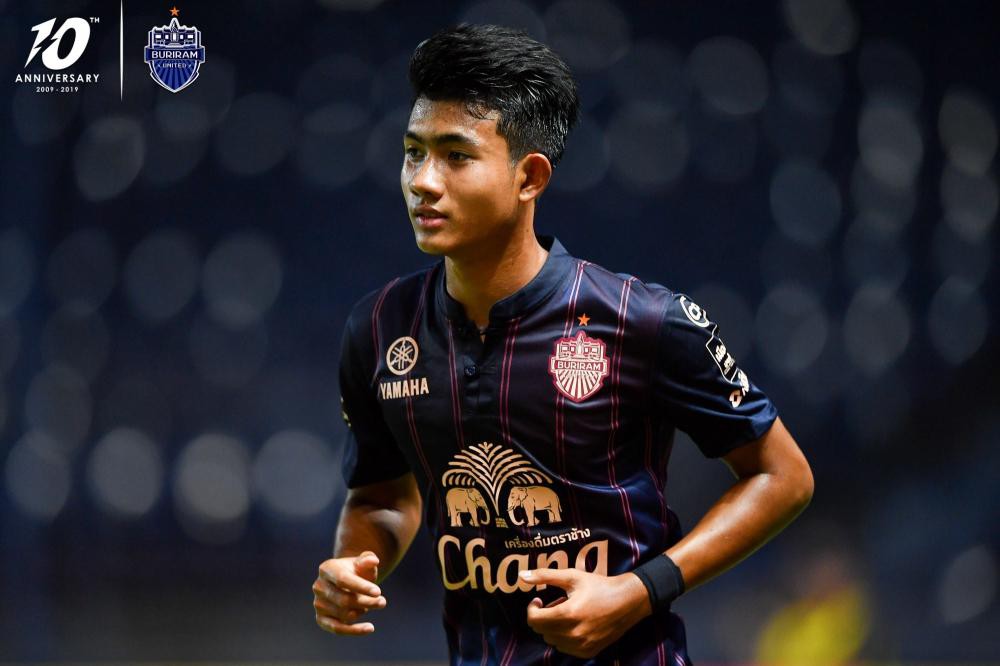 Suphanat is Buriram's pillar hitting 6 goals this season, he and Padro Junior got on the scoresheet for Buriram, thereby they denied releasing their player for U18 Thailand call-ups.
'Changsuek' created many chances yet could not convert it into goals. Both side kept high speed with harsh disputations in the middle.
After the match, Thailand head coach assistant proved dissatisfied: "We can't help but feel disappointed with this result.  U18 Thailand didn't play well , they could not take the chances".
"U18 Thailand could not deliver good finishes this season, we will come back and improve this skill forward the AFC U19 tournament. Our players are tired because of the tight schedule in Thai League".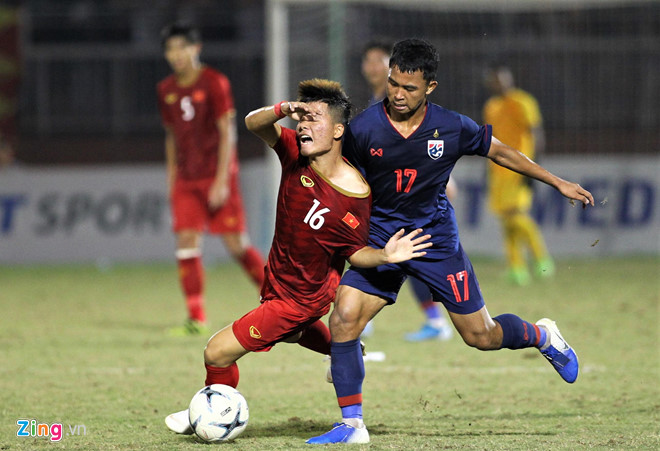 U18 Thailand generation was not rated high. The shocking loss to Cambodia made Thailand fans lose trust on the team. Before the match with Vietnam, a fan shared "This new generation even lost to Cambodia, how can be believe them to defeat Vietnam. It is a waste of time. I'd better watch Thai League".
U18 Thailand scored only 5 goals in 4 matches, which is 4 goals to Cambodia's net. They are bracing for the final match with Malaysia to seek the only win in the tournament.
BXH U18 Đông Nam Á 2019:
Bảng B:
| | | | | |
| --- | --- | --- | --- | --- |
| No. | Team | Match | GD | Pts |
| 1 | Malaysia | 4 | +7 | 9 |
| 2 | Australia | 4 | +6 | 9 |
| 3 | Vietnam | 4 | +1 | 7 |
| 4 | Singapore | 4 | -4 | 4 |
| 5 | Cambodia | 4 | -7 | 3 |
| 6 | Thailand | 4 | -3 | 2 |
Group A:
| | | | | |
| --- | --- | --- | --- | --- |
| No. | Team | Match | GD | Pts |
| 1 | Indonesia | 4 | +16 | 12 |
| 2 | Myanmar | 4 | +8 | 12 |
| 3 | Đông Timor | 4 | +3 | 6 |
| 4 | Lào | 4 | -1 | 6 |
| 5 | Philippines | 4 | -13 | 0 |
| 6 | Brunei | 4 | -13 | 0 |