Vietnam striker Cong Phuong is not in good form for King's Cup
Thể Thao 247 - With the intense schedule of Incheon , Cong Phuong can hardly keep the best physical form to represent Vietnam in King's Cup.
It is about 2 weeks left to the start of King's Cup 2019. Park Hang-seo and his assistants are actively completing the final steps in the personnel plan for the upcoming tournament in Thailand. The first official encounter at the national level against the great rival Thailand, it is likely that the list of Mr. Park will include familiar names, which have served as a pillar of the team in many international tournaments.
One of the indispensable names for Vietnam is Nguyen Cong Phuong. Although he has not left much impression since moving to Incheon (South Korea), the 24-year-old is still one of the brightest stars of Vietnamese football. Recently, there have been reports that Cong Phuong will return to Vietnam on June 2 to join the squad with the national team.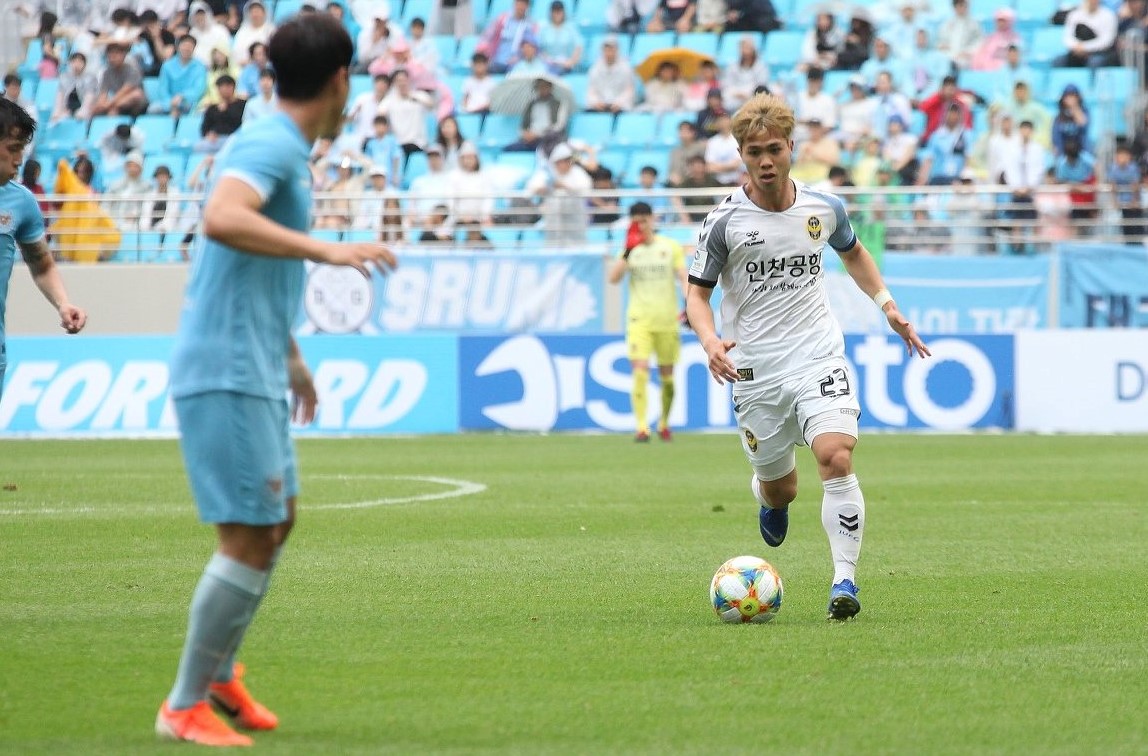 However, it is likely that Vietnam will not be able to have the strongest Cong Phuong to enter King's Cup, Cong Phuong will have to go through a tough schedule in Incheon. From 24/5 to 1/6, K-League will hold 3 consecutive rounds 13, 14 and 15 and the teams will have to play 1 match every 3-4 days.
Cong Phuong's Incheon after welcoming Sangju Sangmu on the home field in round 13 (May 24) will play againt Jeju (May 28) and Seongnam (June 1). Shortly thereafter, the Vietnamese striker will board the flight to return to Vietnam.
It will not be surprising if Cong Phuong is not at the most energetic state to prepare for the King's Cup. Hopefully Cong Phuong can still achieve high performance and continue to serve Vietnam.
In the previous round, Cong Phuong was allowed to play under Incheon new head coach Yoo Sang-chul. However, Incheon was unable to avoid the 1-2 Thrashing to Daegu.