V-League 2019, Da Nang coach criticizes Ha Duc Chinh's form
In the post-match press conference, Da Nang side coach Le Huynh Duc spent much time to complain about Ha Duc Chinh's poor performance.
The V-League match saw Dang take on Hanoi at home. Ha Duc Chinh was given a main slot with Dajicka Gassisson Aime's absence to play alongside with Do Merlo. Despite creating many chances, the duo could not score any goal.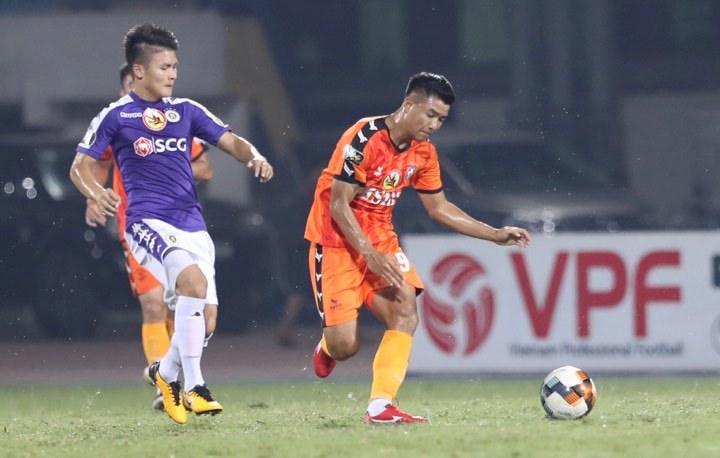 Hanoi FC, despite not dominating the game well, still took the lead 2-0 after Quang Hai's free-kick. The only goal of Do Merlo is not enough for SHB Da Nang to retain even just one point.
Notably, Ha Duc Chinh was replaced in the first half.  Coach Le Huynh Duc's explained the 22-year-old striker was no longer himself: "Ha Duc Chinh lost his form terribly, playing faintly, relentlessly fall and fall and could not control the ball. This is a problem of SHB Da Nang since the beginning of the season, the offensive line are given many opportunities, but do not know how to take advantage".
The 47-year-old strategist continued to complain: "Ha Duc Chinh lost his form since he summoned up with the national team. I saw that from last year. When he returned to the club, he suffered an injury that took a long time. I encouraged Ha Duc Chinh but he himself has to overcome it".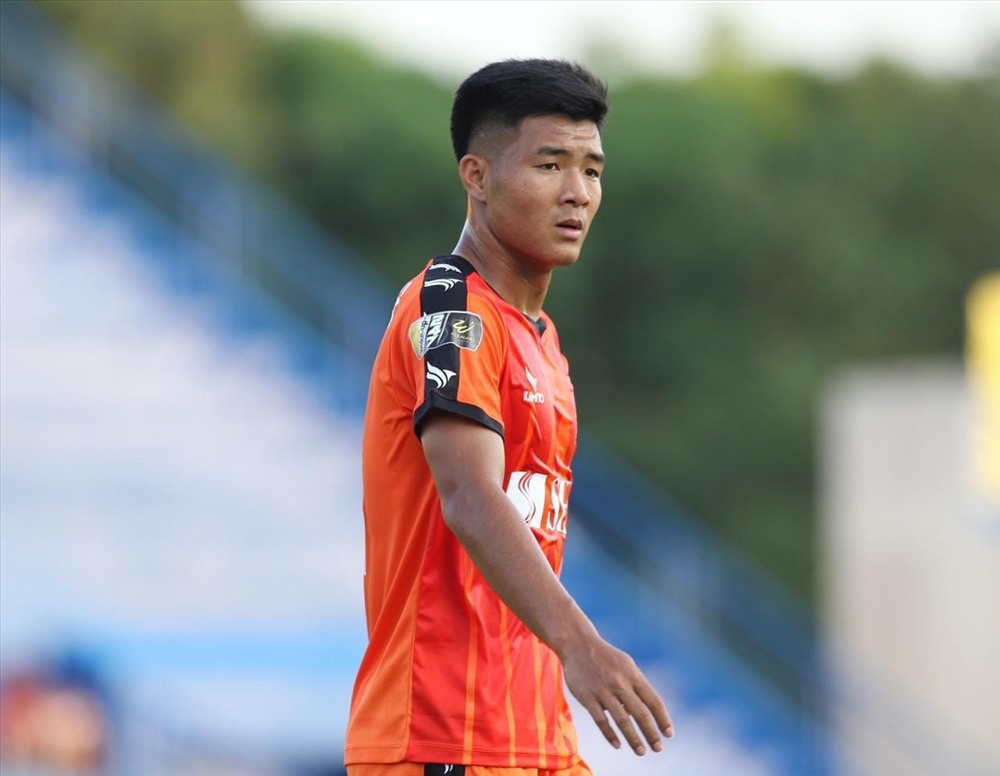 "Anyway, Duc Chinh is a young player and has many things to do in the future. He has to balance 2 professional factors on the field and off the field to become a star. "
This was the second consecutive defeat in SHB Da Nang's three matches, making them unable to improve their position on the table. In the next match, Duc Chinh and his teammates will march to HAGL's stadium.