U18 Vietnam head coach stated to respect U18 Thailand before the confrontation
Speaking before the battle with U18 Thailand at AFF U18 Championship 2019, U18 Vietnam coach Hoang Anh Tuan spends his highest respect for 'Changsuek'.
In the third match of AFF U18 Championship 2019 on August 11, U18 Vietnam hammered U18 Singapore 3-0, gaining full 3 points with Manh Quynh's, Nguyen Hoang's and Kim Nhat's goals
Despite having the convincing victory, Hoang could not satisfy with his players since there are some weakness should be fixed:
"I made some changed in the starting lineup of U18 Vietnam. Some players who first time played got some problems.
Regarding its playstyle, U18 Vietnam players should overcome their weaknesses. Overall, It is good to win, but professionally, I still consider a lot.
We repect all rivals, I tell my men to be moderate despite we win U18 Singapore".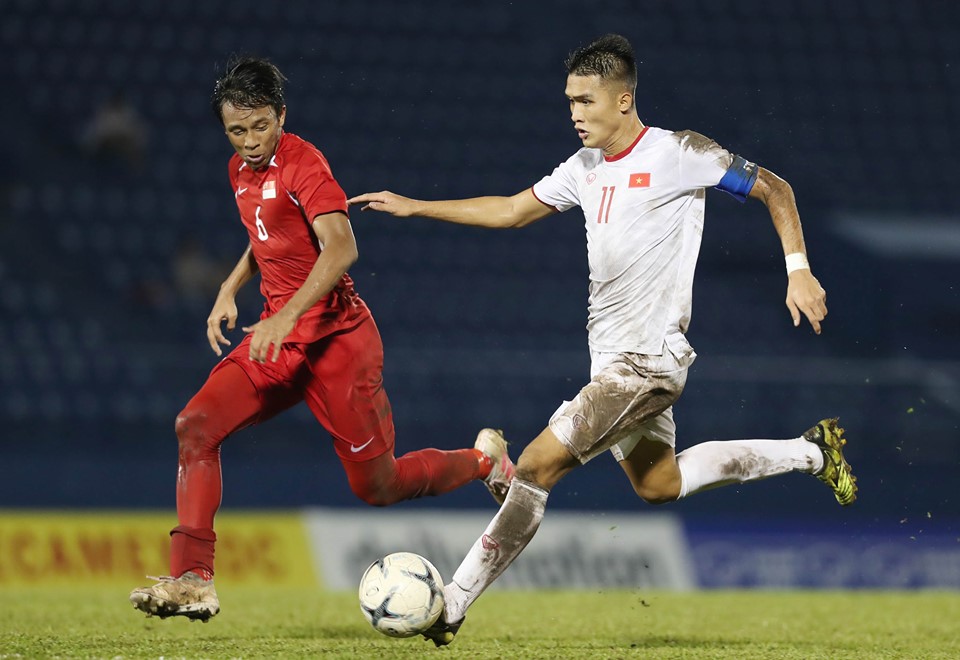 U18 Vietnam is bracing for an encounter with U18 Thailand, despite 'Changsuek' proves unimpressive with only 1 point, the battle is expected by many fans.
However, coach Hoang Anh Tuan warns his men:
"Thailand won only 1 point but they play very good. Of all the match, U18 Thailand created many chances yet they could not convered those chances.
In the confrontation agaisnt U18 Australia, I thought u18 Thailand would scored the opening goal, but maybe their falling strength, they could not control the game.
I still protect my opinion, U18 Thailand is a strong rival, and U18 Vietnam should respect their rival".
His concern is understandable since Thailand has been an confortable opponent of Vietnam in all level, especially at the youth level since their spirit is not stable.
After 3 matches, u18 Vietnam shared the same 6 points with u18 Malaysia yet ranked third due to less than in the goal difference. If Vietnam wins over Thailand on August 13, the ticket to the next round is likely to belong to Vietnam.