Thailand leaders simutanously resign after disastrous results in World Cup 2019
Author: Amelia London
Date: 21/06/2019
Thailand women national team head coach Nuengrutai Srathongvian and the leader Nualphan Lamsam were simultaneously resigned after the third consecutive loss in the Women's World Cup group stage 2019.
After 2 heavy defeats in World Cup 2019 group stage, Thailand women national team brought a small hope in the clash against Chile. The win is likely to help Thailand keep the hope to enter the next round yet the plan went broke.
The result of losing 0-2 to Chile made the Thai women's team officially eliminated with 0 points, closing a sad World Cup and extending the bad run of the general Thailand football. Besides, the men's soccer teams, the Thai women's team also needs to have someone to take responsibility after each unsuccessful campaign.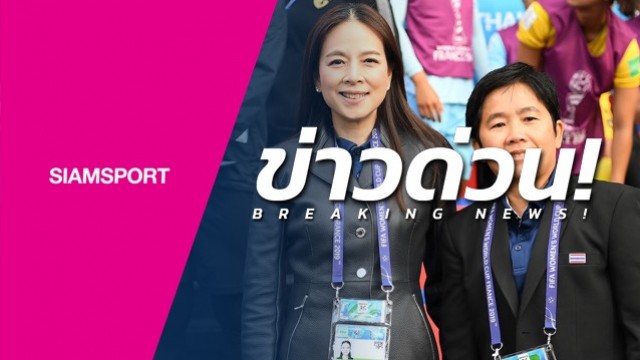 Head of the delegation, the coach of the Thai women's team simultaneously resigned after three disastrous games in the women's football World Cup.
Immediately after the defeat to Chile, the head of the Thai women's team Nualphan Lamsam announced to step down after 12 years of sticking with the team. At the same time, head coach Nuengrutai Srathongvian also made the same decision.
"I want to thank the fans who have given me support for the past 12 years but now is the time for me to say goodbye to the team. I was very happy during that time, especially the two times leading the Thai women's team to attend the World Cup. Now, it would be more appropriate if that role was given to a new factor", Siamsports quoted Ms Nualphan Lamsam.
"I would like to thank the media in Thailand for accompanying and reporting on women's news for the past 12 years. From my heart, I want to thank the fans and I also apologize for not being able to put the team in the group of 16", the Thai leader ended.