Thailand faces difficulty ahead of King's Cup due to Buriram United
Thể Thao 247 - Due to the schedule in round 13 Thai League, Buriram's players will summon up with Thailand NT later than their teammates.
Before 2019 King's Cup kicks off, Thai League continues to play until the 13th round then takes a break. And according to the schedule, the latest match of  round 13 is the encounter between Sukhothai and Buriram United. This game is held on June 1.
The fact that Buriram has to play the latest round of the 13th round also means that national players who are representing the club will have to stay until June 1. This also means that six Buriram players will be summoned to the national team, including stars such as Supachai Jaided, Pansa Hemviboon, Narubadin Weerawatnodom or Suphanat Mueanta will gather later than other teammates.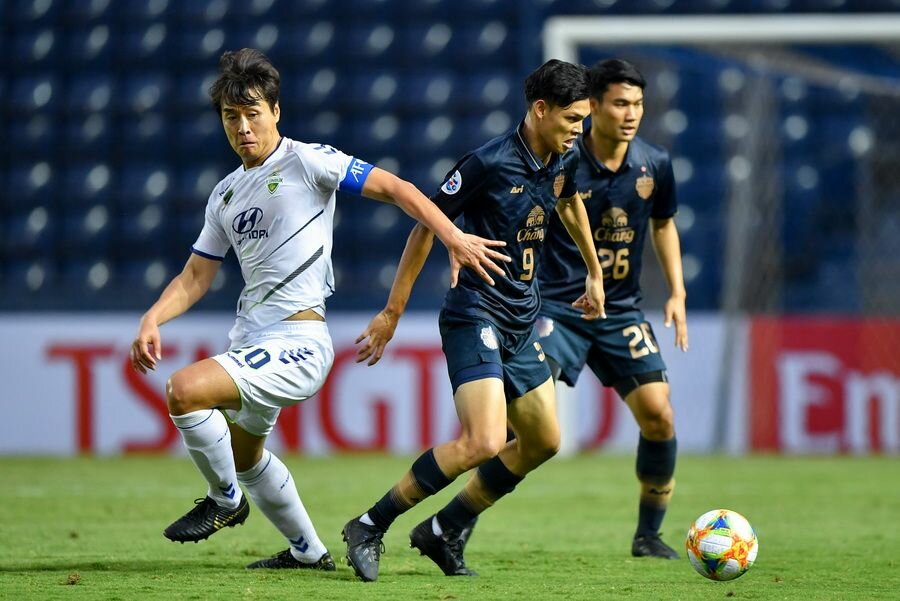 Specifically, Buriram's players who are summoned to the Thailand national team will only be able to join the squad with their teammates starting on May 2. And they will only have about 3 days to practice before getting into the match against Vietnam NT in King's Cup 2019 (June 5). Moreover, the late concentration of 6 Buriram players will also make it difficult for head coach Sirisak Yodiardthai when he has to close the official list on May 27. With only 3 days of practice, the smoothness of tactics and the interplay among Thai players will surely not be achieved as the coach wants. Moreover, it will also greatly affect human resource changes if there are players getting injured.
Currently, there is no information from  FAT to change the schedule for Buriram club to support the national team in King's Cup. However, Thailand head coach Sirisak is extremely confident to that the duty  of a national coach is to promote the greatest ability of players in a limited time.
Unlike his Thai teammates, midfielder Luong Xuan Truong will also have to stay at the club until the end of June 1. However, this midfielder, along with goalkeeper Dang Van Lam (currently playing for Muangthong United), will wait to join their Vietnamese team in Thailand right away without flying to Hanoi.