OFFICIAL: VFF changes V-League fixtures for Vietnam battle against Thailand at World Cup 2022
Author: Amelia London
Date: 25/07/2019
VFF and Park Hang-seo agreed to change the V-League schedule 2019.
After a lot of disturbing information recently, VFF, VPF and Coach Park Hang-seo have agreed to move the V-League schedule 2019 to best serve the process for preparing World Cup qualifiers 2022.
According to information from a reliable source, this afternoon 24/7, three parties have discussed and agreed on the decision. V-League round 23 will be left for Vietnam to have more time to prepare for the match against Thailand.
After the 22nd round on August 25, Vietnam national team will summon up and have 10 days of preparation. That means Vietnam and Thailand will share a similar preparation time.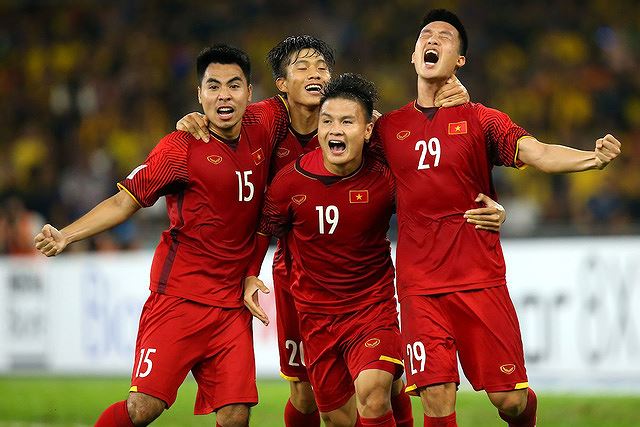 Round 23 moved backward made V-League 2019 finish later in October, thereby U22 Vietnam will be shortened the preparation time for SEA Games.
However, Coach Park Hang Seo agreed with the above plan and got acceptance from the Vietnam Football Federation as well as Vietnam Professional Football Joint Stock Company.
In the last 6 months of the year, Coach Park Hang Seo will be extremely busy with the preparation for SEA Games and the World Cup qualifying round. Because they set the maximum goals in all competitions, the schedule is compressed which made Vietnam coaching team meet many difficulties.
Meanwhile, Vietnam pillars have train hard in a long period, leading to stamina and exhaustion. The U22 team also faced difficulties when the 30th SEA Games did not increase the number of registered players and play on the artificial ground, these were real challenges on the way to win the first gold medal in football history.