HAGL Van Thanh injured, missed a half of the match
In round 20 V-League 2019 match between HAGL and Viettel, Van Thanh was was injured then left the pitch.
HAGL hosting Viettel, have enough advanatges to win with Van Thanh's comeback and Tuan Anh's high form in the recent time.
Even more, they took the lead right in the second minutes with Felipe's goal. However, things got worse when opposing Bruno equalized the scoring in the 29th minute, 4 minutes laters, Van Thanh disputed with Trong Hoang.
The bad gesture when hitting the ground caused Van Thanh painful with a limp. He wished to sent out and need the treatment. Right after that Lee Tae-hôn asked Le Duc Luong to do warm-up and field him.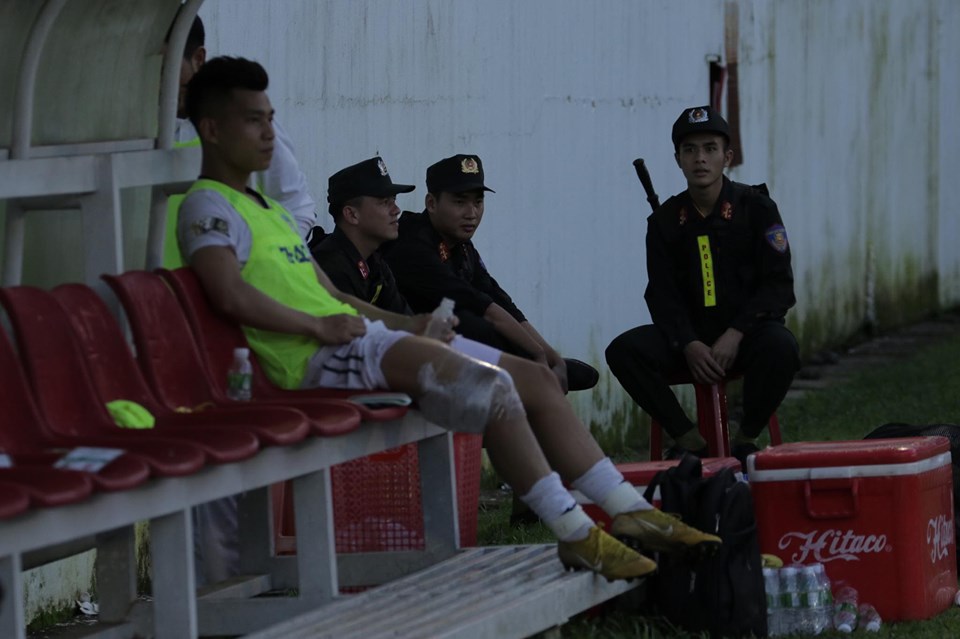 Reportedly, Van Thanh has a thick pain, not very serious. The South Korean coach, however, is careful since Van Thanh just came back from 6-month ligament treatment.
HAGL played with no direction without Van Thanh, which then they conceded 2 more goals from Viettel by Trong Hoang and Trong Dại. The last minute goal from home side Viet Hung was not enough to save HAGL from a loss.
The defeat broke HAGL's unbeatable streak in 5 matches, and remained at the 10th spot.
The next round witnesses an unconfortable match for HAGL traveling to Becamex Binh Duong who is craving for points.