Coach Park Hang-seo receives good news from Phan Van Duc
Author: Admin
15:00 | 14/07/2019
After the surgery was successful, Phan Van Duc will soon return to Vietnam to continue the treatment process.
At the start of July, Vietnam forward Phan Van Duc went to Singapore to do a knee ligament operation. The Doctor conducted the operation for Phan Van Duc was Dr. Tan Jim Lee of Parkway Hospital, who had just carried out the surgery for Dinh Trong not long ago.
Previously, Phan Van Duc was completely cut off the frontal ligaments, diagonal external ligament edema, the cartilage was torn behind.
Recently, on his personal page, Phan Van Duc informed a good news that his surgery was successful: "Superman returned. Currently Van Duc's health is stable. The whole family waits for his return".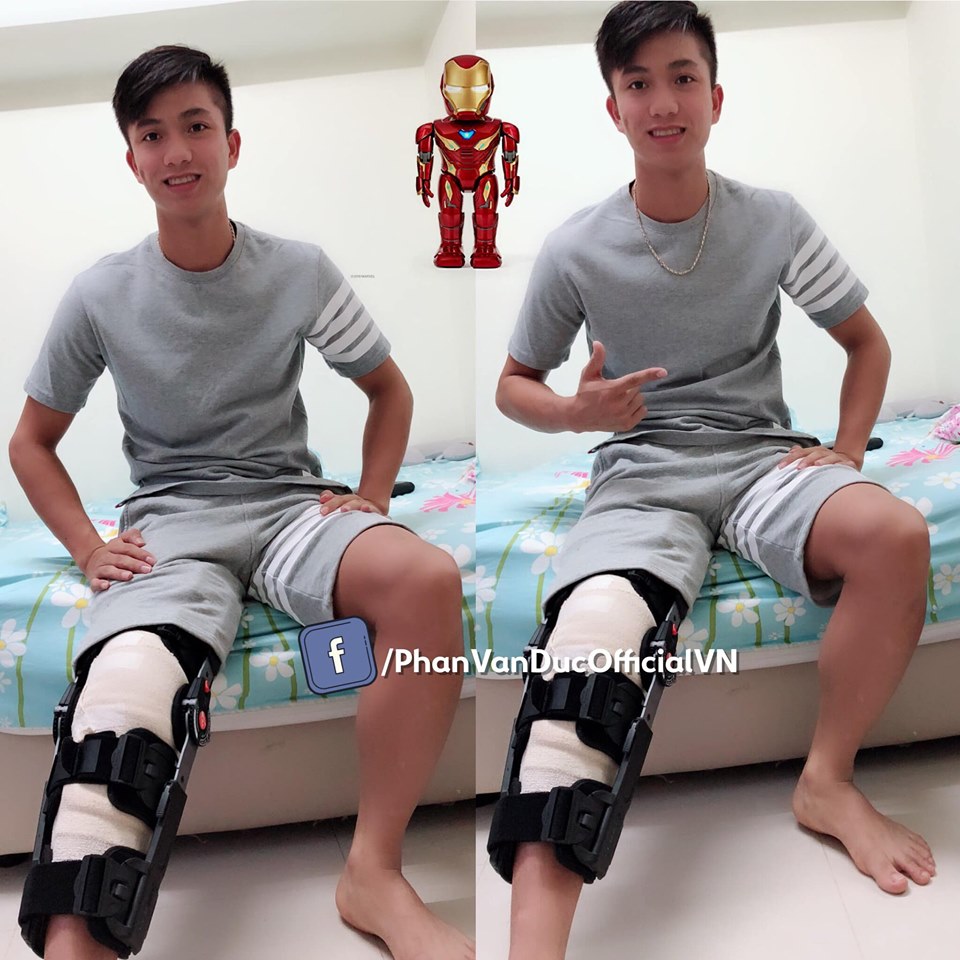 Phan Van Duc successfully operated and will soon return to Vietnam
According to the plan, Phan Van Duc will stay in Singapore for a few more days after surgery and will return to Vietnam on July 9. After returning, the Nghe An striker will also continue to receive rehabilitation treatment at the PVF Youth Football Center under the guidance of Korean doctor Choi Ju-young. He is expected to need about 8 months to fully recover.
With a serious knee injury, Phan Van Duc will miss 2019 season. His absence will be a significant loss not only for the SLNA team but also for the Vietnam national team. In the near future, Park Hang-seo's side will enter the most important campaign: The 2022 World Cup qualifier in Asia. The absence of Phan Van Duc will also more or less narrow Mr. Park's choices on the offensive line. However, the fact that this player had a successful surgery and was able to return home soon was a very good news for the Korean strategist.