Why is it difficult for foreign coach to stay in the V.League for a long time?
Author: Amelia
11:00 | 09/06/2020
The departure of Fabio Lopez left the 2020 V.League with two foreign coaches working as Lee Tae-hoon and Chung Hae-seong.
Thanh Hoa club confirmed to bid farewell to Italian coach Fabio Lopez on June 7, replaced by local coach Nguyen Thanh Cong.
Before sacking Mr. Fabio, the Thanh Hoa club ended the contract with two other foreign coaches, Ljupko Petrovic and Marian Mihail. This season, HAGL and Lee Tae-hoon might terminate the contract because after tepid performance. The sack of foreign coach draw a bigger picture of V-League: It is difficult for foreign coaches to stay in the professional football environment of Vietnam for a long time. What is the cause?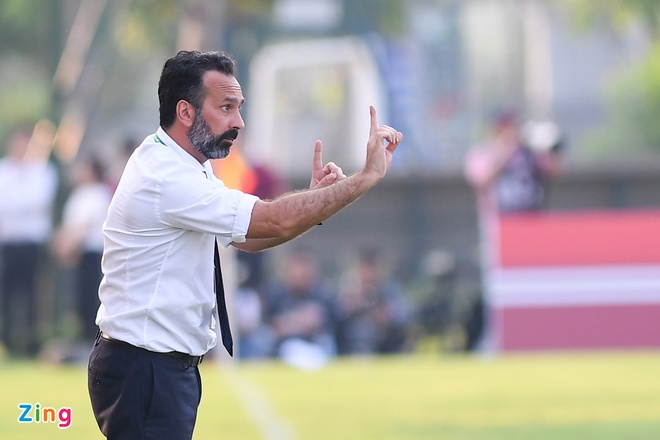 History does not support
Firstly, V.League itself has not been a good land for foreign coaches since becoming a professional platform. When history is not supportive, the foreign coaches later do not have a good premise for success.
As of 2015, only two coached left the imprint Arjhan Somgamsak (champion of V.League 2003, 2004 with HAGL). , Henrique Calisto (V.League champion 2005, 2006 with Long An) in total of 40 foreign coaches from 16 countries. The rest of them left in silence and did not leave much impression with the fans.
When the V.League was in favor of 'foreign things' about a decade, a few foreign coaches in V.League also failed with the team they lead. 16 in 23 coaches cannot survive more than a season. The few successful people were Ljupko Petrovic (Thanh Hoa - V.League runner-up 2017) and Chung Hae-seong (Ho Chi Minh City - V.League runner-up 2019).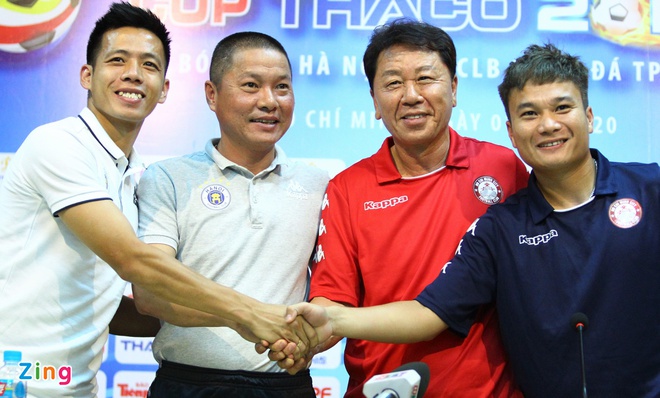 Are foreign coaches better than local ones?
Normally, foreign coaches who want to succeed in the league must really have a different level from the domestic coach, the absolute support of the club leader and the power in the team
Most foreign coaches do not show that superiority, despite the fact that they have been successful in other countries before coming to Vietnam.
For most of the season, the local coaches were the hallmark of the club's championship. Typical examples are Nguyen Huu Thang (SLNA - 2011), Le Huynh Duc (Danang - 2012) or Le Thuy Hai (Binh Duong - 2014). The glory belongs to Chu Dinh Nghiem (Noi Club - 2018, 2019) in 2 of 3 latest season.
The current internal coaches are mostly former famous players. They are those who have experienced the harsh football environment in Vietnam so they understand the psychology of the next generation. Not to mention, they know how to "renew themselves".
Many people have set up the goal of pursuing a coaching career since they were players. They go abroad to study and gain experience so that when they return, they are practical strategists on the field and have foreign languages ​​and qualifications. They are close to the player and it is important to be respected by players. The local coaches are more influential in general.
The use of domestic coaches also helps teams save a large amount of salary budget compared to hiring foreign coaches. This has led many clubs to switch to choosing Vietnamese over the years.
Language and cultural barriers
The failure of foreign coaches also comes from factors such as: language, cultural barriers, slow adaptation to Vietnamese football, leading to inappropriate training and strategic plans.
Zing's source reveals that Fabio had a big conflict about working methods, cultural disagreements with team leaders and Thanh Hoa players. A small example is the regular organization of training sessions in the 8:00am-10:00am frame, when the weather is hot, affecting the health of the players.
"Fabio's personality is also good, but due to the language barrier and not fully understanding Vietnamese culture, there are conflicts with the players," said Mr. Nguyen Van De, President of Thanh Hoa Club.
Lee Tae-hoon, Chung Hae-seong are the few foreign coaches who have had a place in the V.League in the last two seasons. They are people who understand the culture and lifestyle of Vietnamese players. Most importantly, they have the premise of success that Park Hang-seo brings to the Vietnamese national team.