What does the most expensive foreign soldier in the V-League say on the debut at Ho Chi Minh City?
Author: Amelia
12:00 | 07/08/2020
Striker Jose Ortiz recently shared his first impressions of Vietnamese football, as well as his new teammates at the HCMC club.
With the ambition to win the V-League 2020, the Ho Chi Minh City Club recently brought to the Thong Nhat Stadium 2 extremely quality players, Jose Ortiz and Adriel Rodriguez. With the presence of these two strikers, the team leaders hope that the attack of the HCM City club will no longer depend too much on Cong Phuong's performance as in the last rounds.
Both Jose Ortiz and Adriel Rodriguez are experienced players and have played for the Costa Rica national team. Especially Jose Ortiz when he used to play football and confronted many world stars when he played in the American professional league - MLS.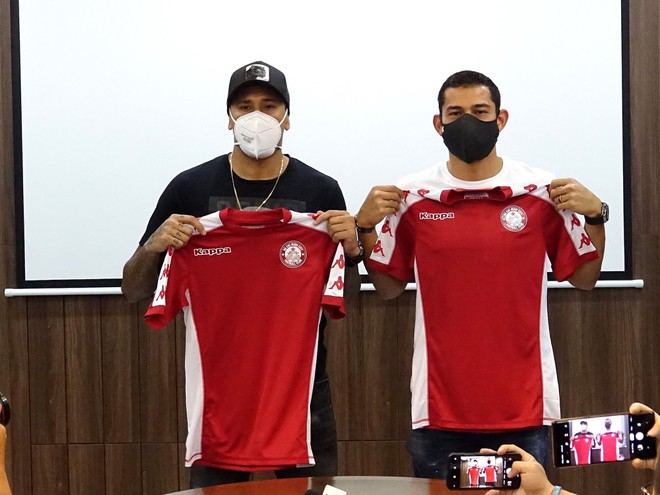 Although there is not much information about Vietnamese football, Jose Ortiz proved very impressed with the fast pace of V-League matches:
"During the quarantine period I have seen some V-League games and have a strong impression. What I like most is that every V-League match is very combat, with all their might in every ball, as if they were really fighting.
I will have to learn a lot to understand football in the V-League. But I will try to adapt football in Vietnam. To me, wherever I go, the goal will always be to win."
After 2 weeks of isolation according to regulations at a hotel near Tan Son Nhat airport, striker Jose Ortiz officially launched the Ho Chi Minh City Club. Although he did not have the opportunity to practice with his new teammates, the Costa Rican striker was very impressed with striker Tran Phi Son:
"I met my teammates. They were all very friendly and welcomed me to a new team, a new country and a new football.
Here, I am most impressed by the number 10 player - Tran Phi Son. This is a technical player with a skillful ball. I heard that he is a good player, used to play in the national team. I am very excited to work with Phi Son and all other teammates in Ho Chi Minh City. "- Jose Ortiz shared.
According to the website www.transfermarkt.com, striker Jose Ortiz valued 650,000 euros. This helped him surpass Pape Omar to become the most expensive foreigner in the V-League.