Vietnam unable to emerge from the shadow of Thailand
Author: Nick Cassidy
11:00 | 05/05/2020
 Thailand's performance is in decline but this is still an opponent that Vietnam can not defeat in Southeast Asia.
Under Park Hang-seo's reign, Vietnam has been one of Asia's fastest growing football platforms. The Korean strategist has completely changed the face of Vietnamese football, turning the "Golden Dragons" into one of the annoying opponents for any team.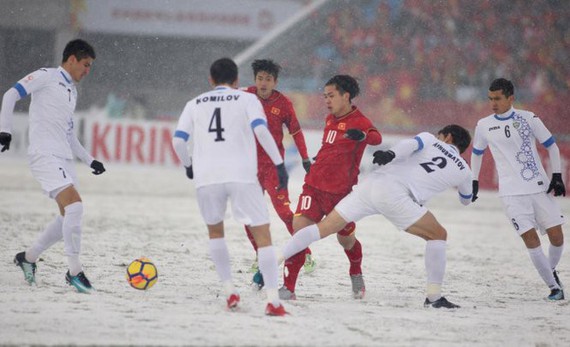 At the continental level, Park and U23 Vietnam made a miracle when they won the runner-up at the AFC U23 Championship 2018 in Changzhou, China. They also become one of the 8 strongest teams in Asia in the last Asian Cup 2019.
At the regional level, Vietnamese football has become the No.1 in Southeast Asia in a completely worthy way with two championships at the AFF Cup 2018 and the last SEA Games 30. However, this feat is not completed when Vietnam still has not been able to beat Thailand in an official match.
Although Thai football has shown a recent decline, "Changsuek" has always been the number one opponent and "arch-enemie" of Vietnam. Therefore, for many people, defeating Thailand in an official tournament is sometimes even more important than the championship.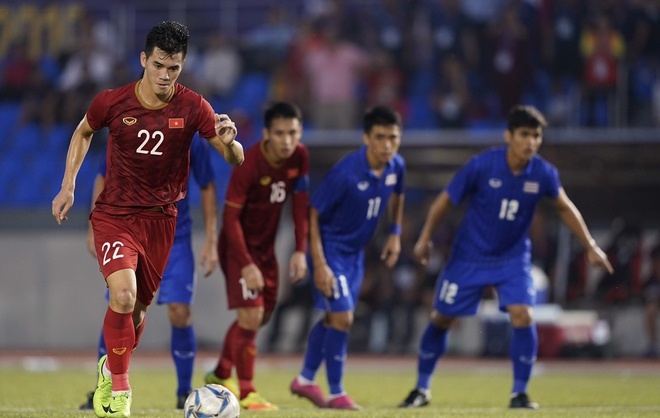 Looking back at the two championships at the AFF Cup 2018 or SEA Games 30, Vietnam has never defeated Thailand. At the AFF Cup 2018, the team eliminating Thailand from this tournament was Malaysia. Also in the 30th SEA Games, U22 Vietnam struggled a lot to win 1 point over U22 Thailand, after conceding 2 goals early.
Even in the last 2 confrontations in the 2022 World Cup qualifiers in Asia, Thailand also dominated slightly over Vietnam. And thanks to the luck and shine of a few players, Park Hang-seo's side won 1 point.
No denying that Vietnam has had very positive changes. They are no longer afraid of or suffer losses to Thailand, but ready to play fair with their foe. However, it is too soon to say that Vietnam has surpassed Thailand at the present time. They are only slightly better and temporarily ahead of the competition with a better group of players in the last 2 years.
Even VFF leaders realize this as they continually aim to fully become the powerhouse of ASEAN by defeating Thailand before heading to larger playgrounds. Vietnam needs to escape from the great shadow of Thailand before thinking of reaching out to the continent or the World in the future.