Top 5 young talents holding the fate of Vietnamese football in the future
Author: Preeda Apsara
16:00 | 01/04/2020
After the success of Vietnamese football in the past 2 years, Park Hang-seo and VFF have implemented their goals towards the 2026 World Cup.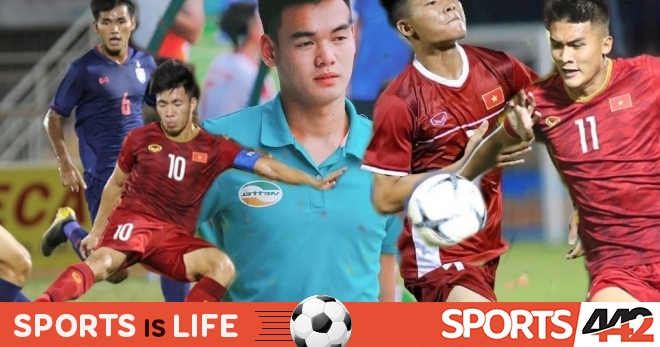 The players following seniors Quang Hai, Cong Phuong, Tuan Anh, ... will be heavily invested. Here are 5 talents that Vietnamese football can look forward to the goal of attending the biggest football tournament on the planet in the near future.
1. Nguyen Thanh Khoi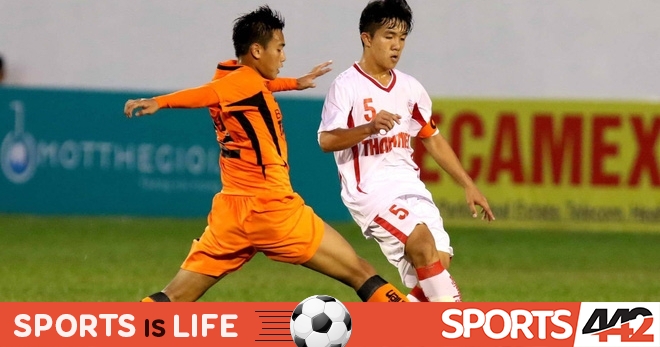 Speaking of Nguyen Thanh Khoi, people can imagine a leader like Xuan Truong or Tuan Anh in HAGL shirt. This player is really a strong fulcrum for his teammates, despite his modest height.
Thanh Khoi owns aggressive play but he performs quite soft with the ability to escape pressing well. In addition, Thanh Khoi also possesses modern tactical vision and high-damaging passes.
 Graechen, the coach of HAGL course 1, commented on the 19-year-old player: "Thanh Khoi is both the skipper and the heart of the middle. Like Tuan Anh or Xuan Truong, Khoi is also a spiritual fulcrum for the whole team. "
2. Tran Manh Quynh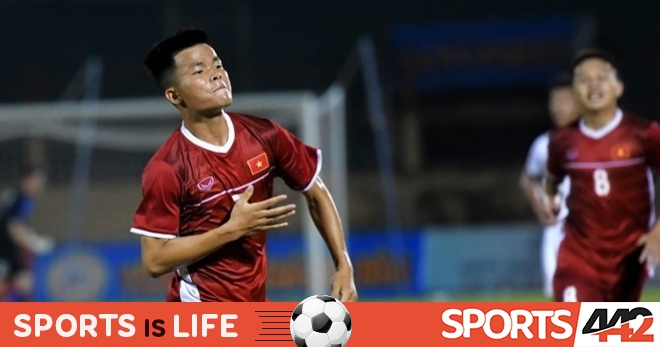 The No. 1 talent of U19 Song Lam Nghe An in the U19 National Finals last year. His forte is a attacking midfielder on the left or can play well as a striker. He is fast and has very skillful feet.
If he is played as winger, Manh Quynh would challenge opposing defenders using the speed to break into the penalty area. Manh Quynh scored the same way in U19 SLNA shirt.
Thanks to the dazzling performance in the U19 National Cup 2019, Manh Quynh was named to the U19 Vietnam team by coach Troussier for the Asian qualifier.
3. Vo Nguyen Hoang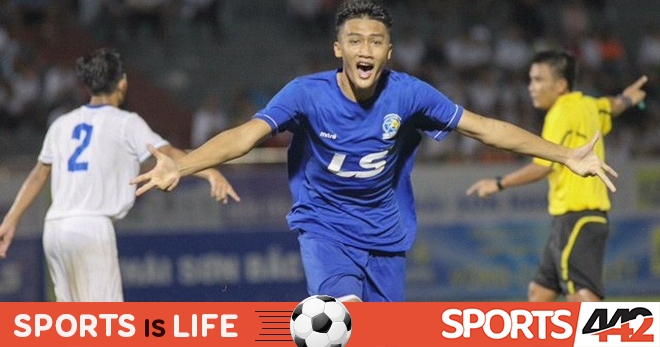 Top talent of the PVF Academy. Once a young boy who had not been disciplined, he was eliminated by Vu Hong Viet, who no longer had the opportunity to be called to the national youth team. But thanks to his attitude adjustment, remorse and talent, Nguyen Hoang soon regained his best form.
U17 Stoke City coach once admired and wanted to bring Nguyen Hoang to England to train. Coach Park Hang-seo once called Nguyen Hoang to the U22 Vietnam team to prepare for the 30th SEA Games. Although he could not qualify for it, his future is extremely bright for such a young boy.
4. Huynh Cong Den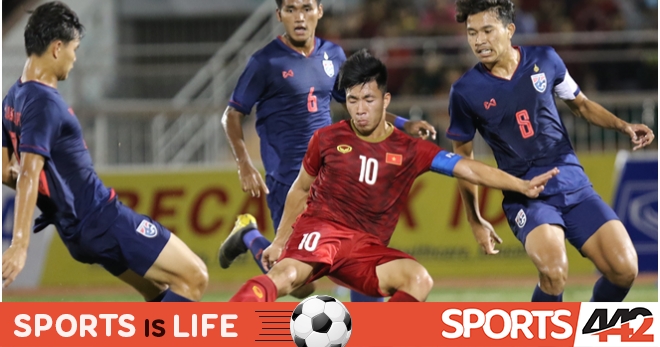 Along with Vo Nguyen Hoang, Huynh Cong Den is a potential raw gem that PVF has. Being originally an attacking midfielder, he was gradually found out the forte to play in the central circle by his coach.
His height is not difficult to confront the tall opponents on the field. The ability to handle in a narrow range and make extremely good decisions of Cong To helps the home team play smoothly.
Cong Den's role is only really appreciated when he is not on the field- when his teammates have difficulty in deploying ​attack.
5. Bui Tien Sinh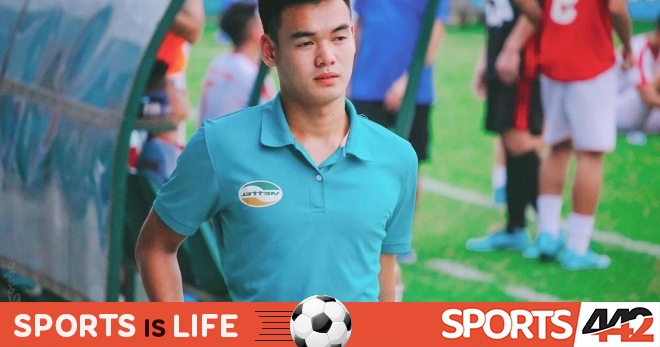 Another striker on the attack of U19 Vietnam. Coach Philippe Troussier was once regretful when Tien Sinh got injured and missed U19 Asia 2020 Qualifiers.
Possessing a solid body, Tien Sinh bears the qualities of a leader. Tien Sinh impressed by scoring 3 goals for U18 Vietnam at the U18 International Championship in Hong Kong in 2019.
In the near future, Tien Sinh will soon be promoted to Viettel's first team and become an important element of the army like the seniors Bui Tien Dung and Nguyen Hoang Duc.