Korean midfielder: 'Scoring for HCMC is not my goal'
Author: Chris Lee
09:30 | 04/07/2020
Seo Yong Duk shared that his biggest task in every match of the HCMC club is not to score goals.
The success of the Ho Chi Minh City Club in the recent matches was largely thanks to midfielder Seo Yong Duk, a Korean rookie coach Chung Hae Seong brought in from February 2020. This player has played the full 90 minutes in the last 4 matches.
Seo Yong Duk scored the goal for the HCMC club in the match against Viettel in the V-League Round 5 2020. This goal opened the 3-0 victory of the Thong Nhat home team against the highly-rated opponent.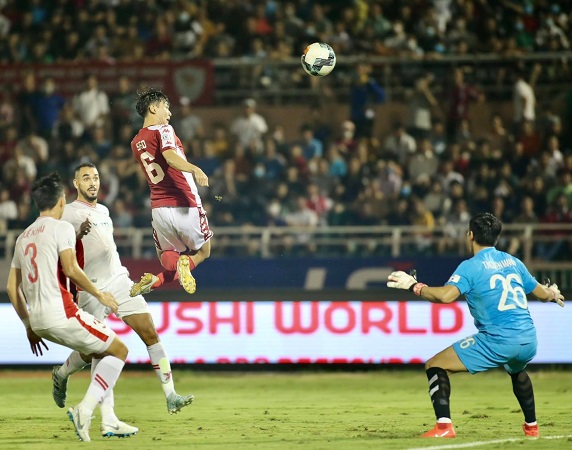 Scoring the first goal for the new team, Seo Yong Duk shared that he was very happy. However, as a defensive midfielder, the South Korean player insists his goal is not scoring.
"In football, it is fun to score goals. But my task is to keep and control the ball to support my teammates. My goal in every match is not to score. I want to contribute and sacrifice the most to the overall performance of the team.
Coach Chung Hae Seong always asked the players to try their best when playing because 11 players came out to represent the club. For me, scoring is not the most important, the biggest goal is to maintain the style and help the team to win.
Each team will have a different style of play. In the Viettel match, I feel like they want to control the ball more than us. Da Nang wanted to play counter-defense, so every time I played, I was surprised because no team had the same play style. This makes me feel quite difficult "- he shared.
The Korean player emphasized that only efforts to practice, observe and determine the opponent's play style can help him play better. Seo Yong Duk will try harder to join the HCMC club to achieve success this season.