Coach SLNA: 'Van Duc's injury is exaggerated'
Author: Amelia
09:17 | 15/05/2020
Coach Ngo Quang Truong and Phan Van Duc himself shared that his injury was not as severe as many recent rumors.
Vietnamese football fans have just experienced a "shock" when midfielder Phan Van Duc was injured during a training session on May 13. However, he only got a minor injury. This was confirmed by Phan Van Duc: "I just got kicked in the leg, the injury is not too serious."
SLNA coach Ngo Quang Truong also confirmed that Van Duc's injury is not too serious. "He only had a broken skin on his leg, not a recurrent injury. Saying he has to take 2 weeks off is a bit too much. He will return to the match against Binh Dinh in the upcoming National Cup on 24/5.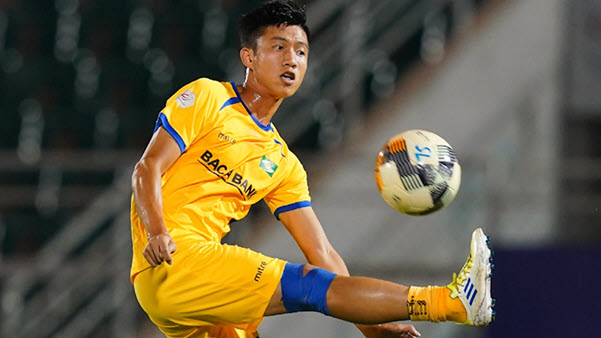 Van Duc's injury was caused in a dispute in the match between SLNA and the U19 juniors. He felt pain when the sole of the opponent's shoe tore the back of his left foot. This injury then caused the Vietnamese players to have 3 stitches and took a few days to recover.
In addition to Phan Van Duc, Pham Xuan Manh was also injured that worries SLNA. The unexpected injury during training session made coach Ngo Quang Truong not to dare to use him in the next matches.
Currently, SLNA is preparing for the match against Binh Dinh in the National Cup qualifier on May 24. Coach Ngo Quang Truong confirmed the team spirit is very good: "The epidemic caused the tournaments to be postponed. However, now the SLNA players are all very fit and ready for the upcoming match. Our goal is nothing important than winning the advancement to the next round."