AFC: 'Quang Hai created magical moments'
Author:
15:58 | 22/08/2019
The Asian Football Federation homepage gave Quang Hai praise after his brilliant performance in the semi-final against Altyn Asyr.
In the semi-final of the AFC Cup between Hanoi Club and Altyn Asir club, Quang Hai is the most prominent star on the field. Playing in the position of a second striker, the number 19 player not only showed his influence in every attack of Hanoi FC but he also set up a brace for himself. These are all very excellent goals, especially the direct free kick, which made many people remind of the masterpiece that Quang Hai has recorded in the final match of AFC U23 2018 against Uzbekistan.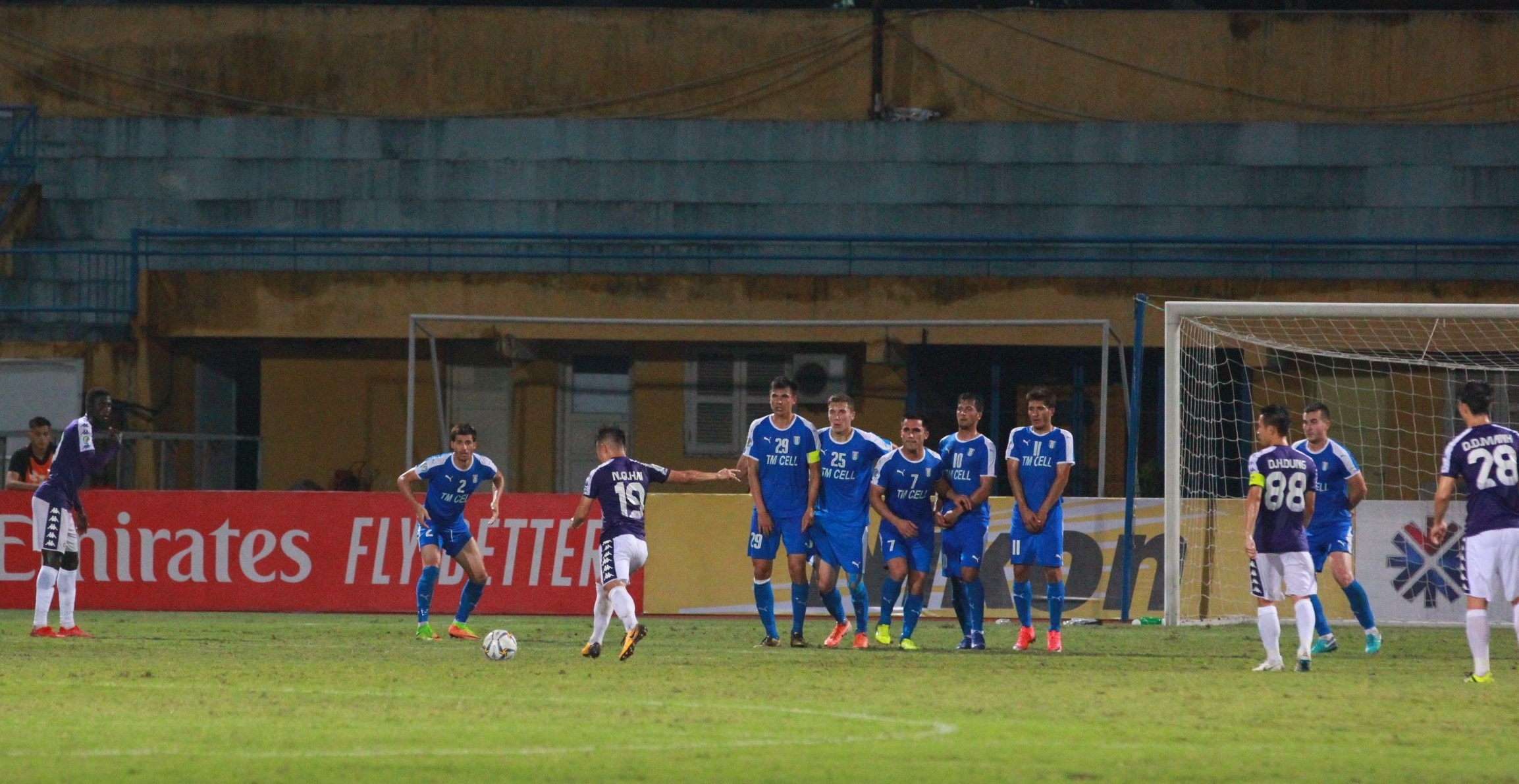 Witnessing the perfect performance of Quang Hai, AFC gave the midfielder of Hanoi club a lot of compliments. On the AFC homepage, Quang Hai was praised for creating "magical moments".
"In the first half, despite the complete control of the game, the most dangerous situations created by the Hanoi club mostly came from long shots. The distance was not a problem for Quang Hai - who created a magical moment in the 41st minute of the match with an extraordinary free-kick."
"After the break, Ha Noi club still maintained the great pressure on Altyn Asyr. However, they had to wait for a bright moment of Quang Hai to get a goal and take the lead. It was a situation where 22-year-old midfielder broke straight into the penalty area of Altyn Asyr before releasing an excellent finish, turning every effort of goalkeeper Orazmuhammedov into nothingness."
Indeed, Quang Hai's performance once again made everyone admire the talent of this 1997-born player. After difficult time at the beginning of the season, Quang Hai has regained his confidence and is playing his best.
Quang Hai's comeback not only helps Hanoi Club to have positive results, but it is also good news for Coach Park Hang Seo. In the context of the match against Thailand in the upcoming World Cup qualifiers, the Korean coach will definitely want his player to achieve the highest level.