van cong
90 minutes at Hang Day witnessed a very attractive match between Hanoi and SLNA with the victory in favor of Nghe An team.
Hanoi FC has officially announced to sign a contract with Vietnam's former goalie Bui Tan Truong.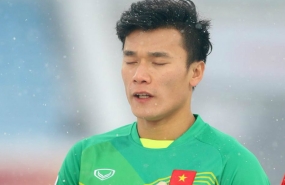 Hanoi FC hopes to keep goalie Bui Tien Dung after they crowned the V-League 2019 championship.