Incheon vs. Sangmu: Cong Phuong raises up Incheon wrecked ship
Thể Thao 247 - Coming to 2019 K-League with a big goal, Incheon United loosened their purse strings when bringing back 19 new contracts.
Amidst 19 new contracts, the most featured transfer was the one of no.1 Vietnamese Nguyen Cong Phuong. However, the team is supposed to be the most disappointed team of Korea.
2019 K-League just passed 12 rounds, Cong Phuong side has changed the coach three times. However, so far no one can raise up the Incheon Utd wrecked ship.
Incheon United suffered 11 consecutive matches without any winning taste with 8 failures. In the three latest matches, they lost to Gangwon, Pohang, and Daegu by narrow scores.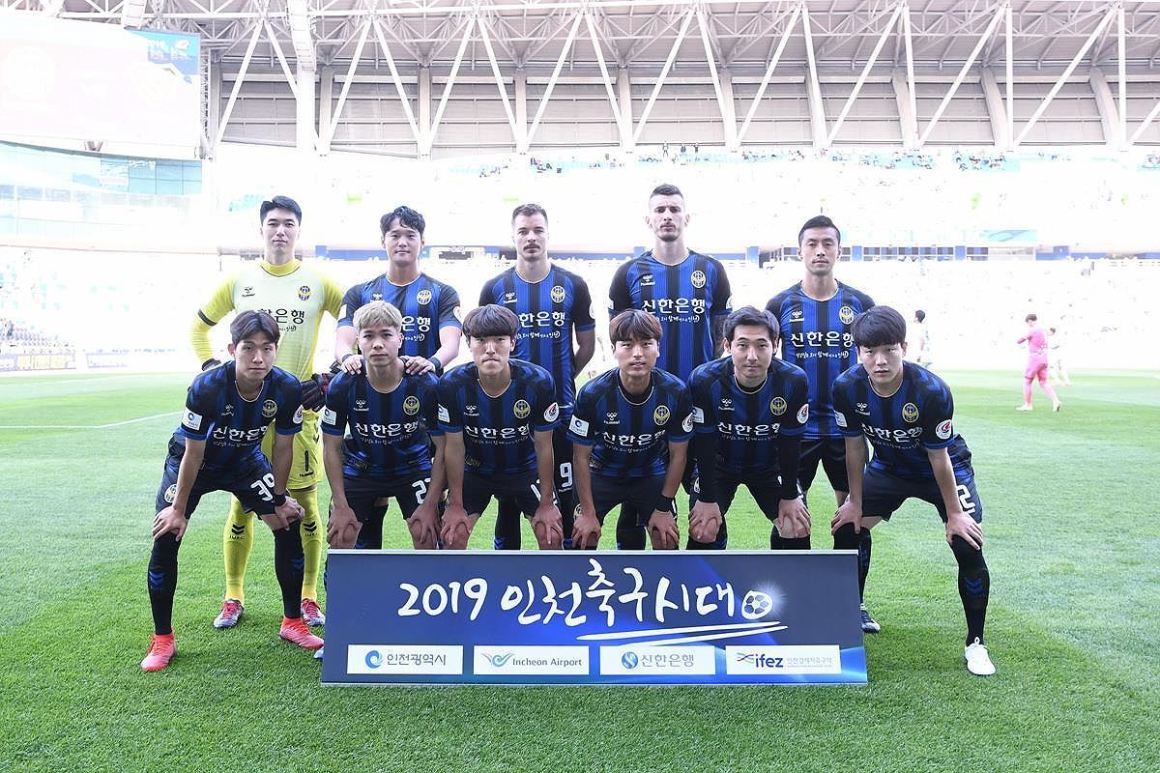 Those bad run downed the team to fall to the bottom of the table with only 6 points.
In round 13 match, Incheon United will continue to welcome Sangju Sangmu by a home game at 8 p.m. May 24.
Sangju Sangmu has lost 3 and won 2 in the 5 latest competitions. However, the team is seemed to have a fluctuating form in 2019 K-League when winning and losing alternatively. That means Incheon Utd perfectly has a chance to create a breakthrough against the ranked 7th team.
Ahead of the second match since being in charge, Yoo Sang Chul highly evaluates Cong Phuong and counts on the Vietnamese player.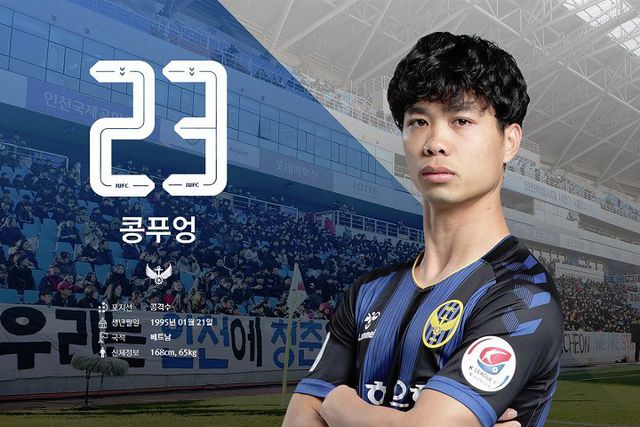 He said:
'Phuong is a great player, he possesses a very good technique and physical background but his ability to communicate with his teammates is not good. If he can communicate better with his teammates, I guarantee that he will be used more than that.'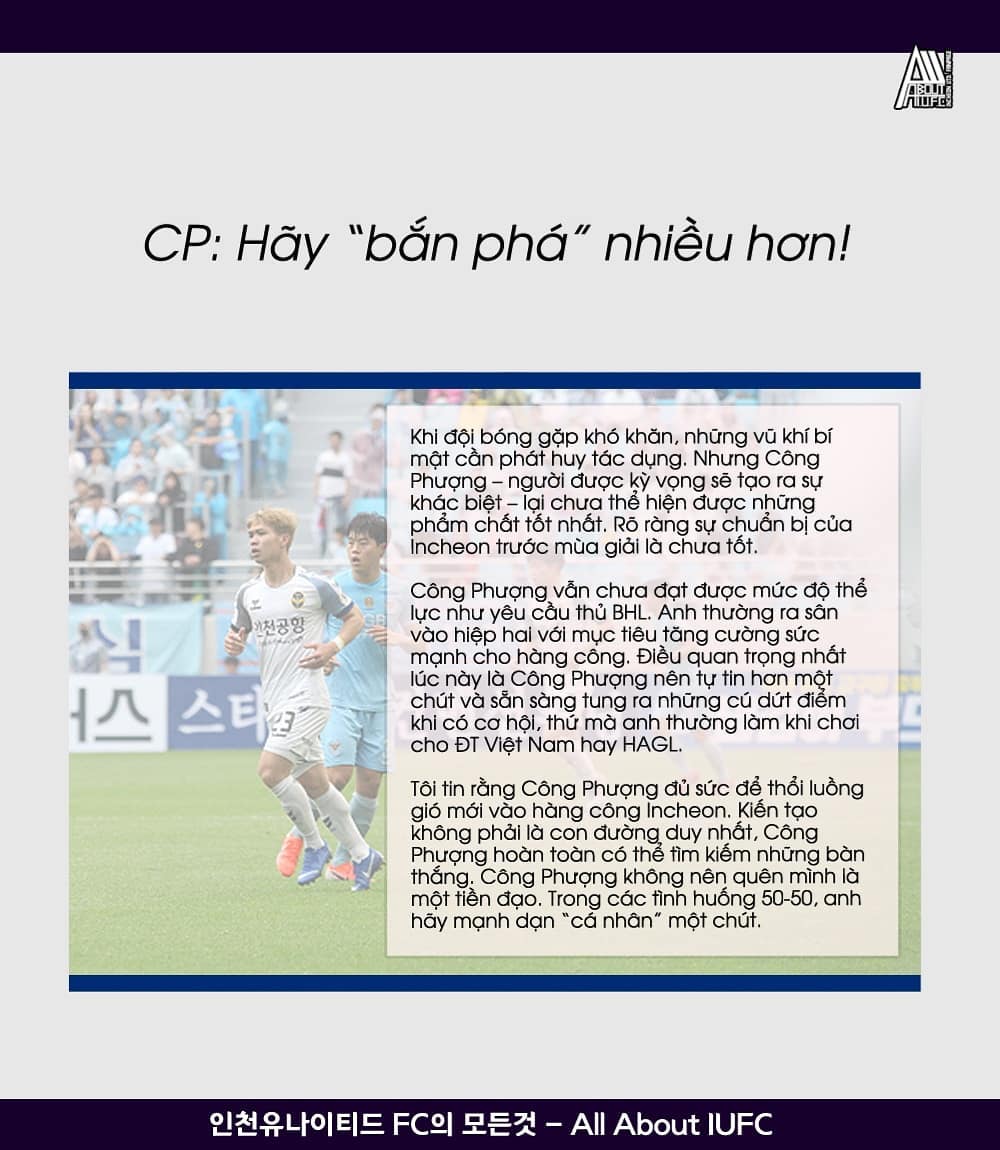 In the last match, he was tested for midfielder role. Though he sometimes could not keep up with his teammates, he still scored a point on the coach by monumentally disputing, moving back deeply to support for the defending.
Besides, he also had a perfect match with the key shooter Mugosa in the offensive line. As a result, fans are expecting the no.23 shirt player will score his first goal against Sangju Sangmu in K-League.
Based on the statistic, Nguyen Cong Phuong is top Incheon's debutants in K-League. He has made his appearance 8/12 matches of the season.