'Xuan Truong is Buriram's failed investment', said U23 Thailand former coach
Author: Admin
17:28 | 28/06/2019
Former coach Steve Darby said Luong Xuan Truong was a failed investment of Buriram United.
Xuan Truong officially parted with Buriram United to return to HAGL in phase 2 of the V-League 2019. In total after 4 months in Thailand, the midfielder has played 9 matches, including 3 matches in the AFC Champions League arena. Most of the time when Xuan Truong played was coming from the bench.
Sharing with Zing, journalist Paul Murphy said: "I think Xuan Truong is still a good player, but he did not have enough chances to assert himself. The Vietnamese midfielder has played a few matches early in the season, but has lost his position and had sit on bench after that. Perhaps Buriram United is not suitable for Xuan Truong.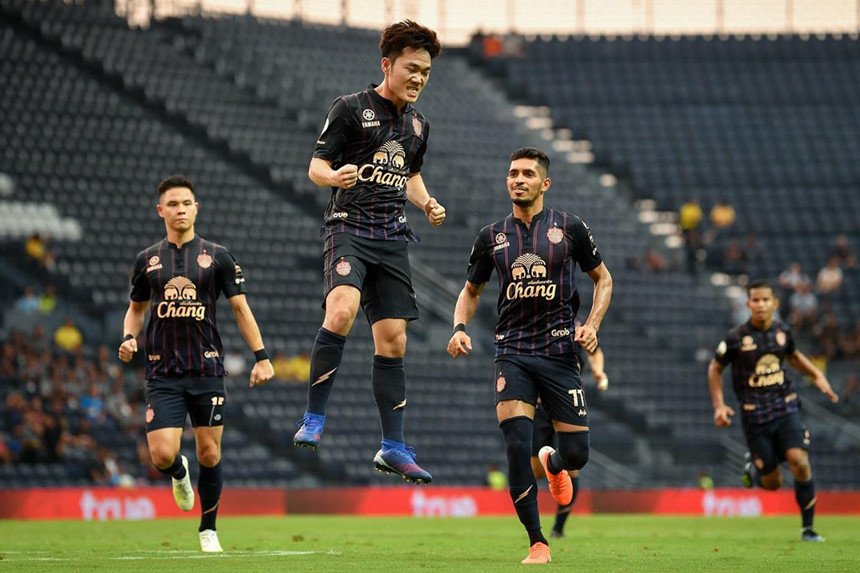 The fact that Luong Xuan Truong had to leave Thailand left many regrets among fans. In the past, the 24-year-old midfielder also had time to play in Korea but failed.
Xuan Truong is very important in the early stages of the season for Buiram United. He was able to play from the starting lineup in two consecutive matches but failed to show his ability. Former Thai U23 coach Steve Darby said: "Xuan Truong is a failed investment of Buriram United. Look back and find out who brought Xuan Truong to Thailand? Did they find out if this player is suitable for them or  injury history?
If Xuan Truong tried his best but still failed, the mistake belonged to the club because they did not accurately assess this midfield ability. If he proves lazy or deceitful, it is the player's fault".
The competition in the middle line of Buriram United has become increasingly difficult for Xuan Truong. They had a stable frame with Suchao Nuchnum, Ratthanakorn Maikami and Hajime Hosogai. These players are in impressive form and have coach Bozidar's trust Bandovic, it is difficult for Xuan Truong to have a chance to play the main kick.
Back to HAGL, Xuan Truong will play with his close friend Tuan Anh in the V-League- the duo once was expectation of many Vietnamese football fans.