VPF creates good conditions for U22 and Vietnam NT
Author: Vân Anh
14:13 | 18/05/2019
Thể Thao 247 - To support Vietnam representatives playing in good condition, VPF recently had change in V-League fixtures.
After gaining significant victories in the last spell of AFC Cup Group Stage, Ha Noi FC and Becamex Binh Duong both secure tickets through to the semifinals of the very derby in Southeast Asia area.
It's such a thrill sign for Vietnamese football by having 2 representatives made to the next stage of AFC Cup but for the team itself, they have to deal with heavy schedules and long journeys.
If they seal places in the Finals of the game, both teams are arranged to play 8 matches while they still have to finish their races on V-League and Vietnamese National Football Cup.
At the end of 2019 will also be a busy period for the national team. While U22 Vietnam runs a goal to actualize SEA Games dream, Vietnam NT faces such the important matches in 2022 World Cup Qualifiers.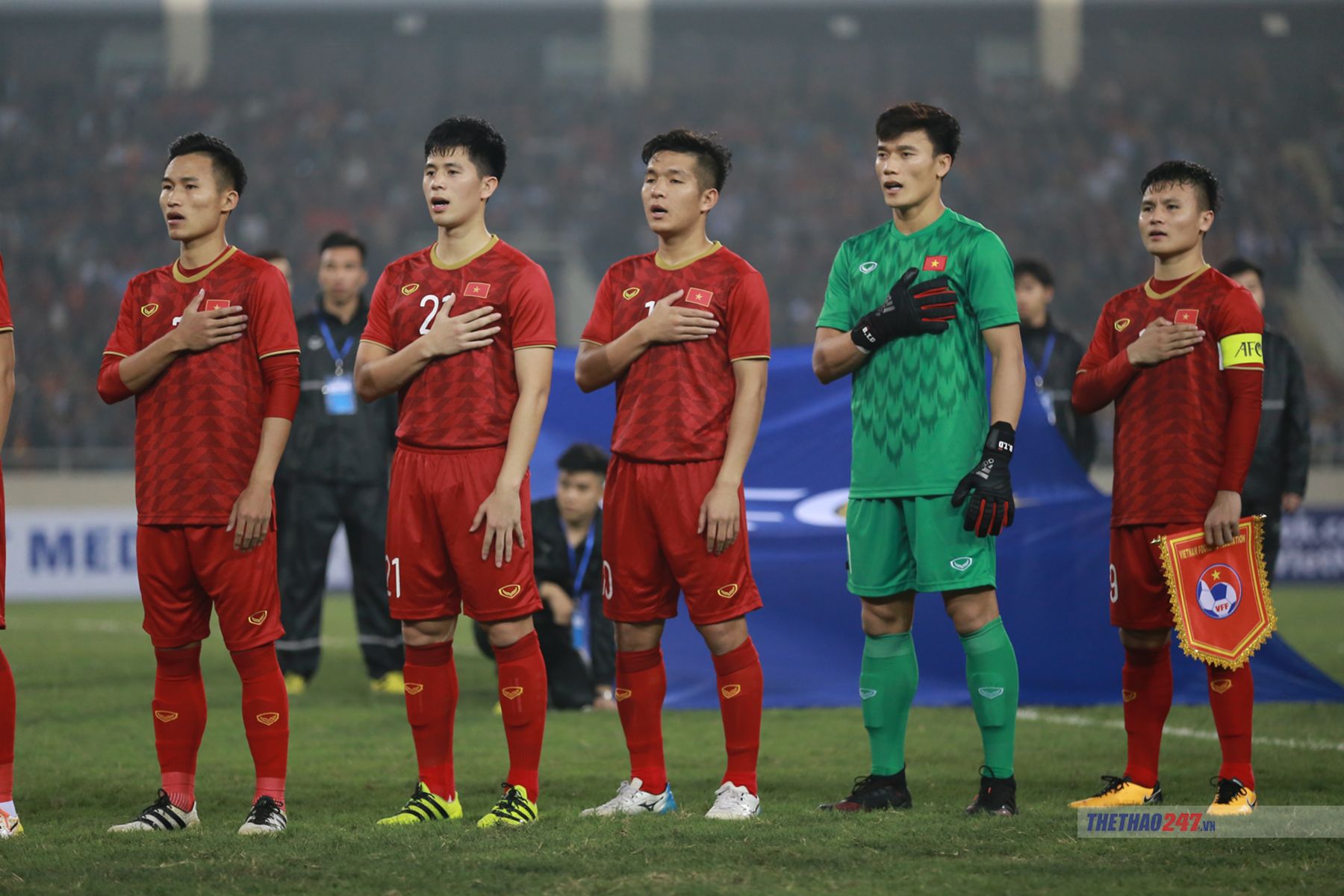 U22 Vietnam sets a goal to actualize SEA Games dream
To support for the teams in both level of club and national team, The Viet Nam Professional Football Jointstock Company (VPF) carried out planning for the second stage of 2019 V-League season. There will have no change in the fixtures of round 14 to round 21.
Meanwhile, from round 22 to 26, the operating department will base on the abovementioned representatives to change the schedules suitably.
It can be said that the decision to change the schedule was made very timely, especially in the context of both the club and the national team have to run such heavy fixture races.
Hopefully, with the best support from the country, the representatives of Vietnamese football will gain good results in the international arena.