'Quang Hai can play in Europe', praises Ceres head coach
Author:
09:31 | 27/06/2019
The Serbia head coach of Ceres Negros - Risto Vidakovic has heaped praise on Ha Noi FC's players and said that Quang Hai (19) can play abroad in Europe.
At the press conference of the clash Ceres Negros lost 1-2 regrettably to Ha Noi FC, Risto Vidakovic – Ceres head coach shared:
"Congratulation Ha Noi FC for the triumph. They completely deserve to go to the Zonal final. Their level is much higher than us. After this match, we've learned a lot from Ha Noi FC."
When the reporter mentioned to Van Quyet and Van Hau, Vidakovic said:
"If you ask me about any specific player in Ha Noi FC, I must say that they are the team with a string of good players. It's really hard to comment about any particular man. But I remember the no.19 shirt (Quang Hai) player the most.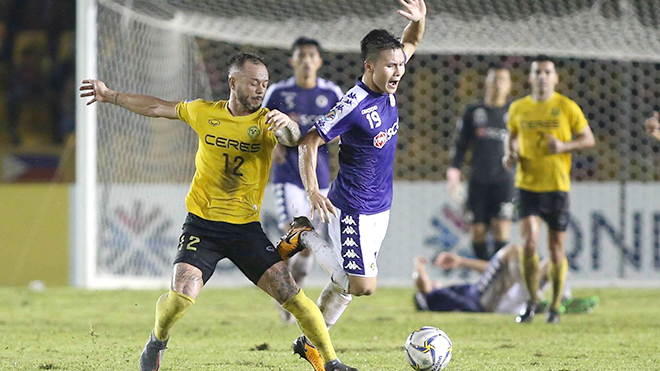 He has the potential to gear up in European football club but just a level of 'can' as Europe is where football is considered to be much more competitive, tenser, and speedier. Vietnamese players must improve some skills if they want to play there."