Dang Van Lam's side sinks into another defeat
Author: Vân Anh
06:51 | 20/06/2019
Replacing the General but being unable to change the fate, Dang Van Lam's side continued their bad run when suffering another defeat at Thai League, thereby continuing to drown in crisis. Muangthong was beaten 2-0 by the hands of Chonburi.
The day Alexandre Gama – the former coach of U23 Thailand taking his spot was also the day Muangthong United going through a game with the aftermath of the hammering.
In the 27th minute, Kritsada Kaman fired a standout shoot, which seemed to be considered a masterpiece of the round, thrown into from outside of the six-yard box preventing Dang Van Lam from any chances to save to ball.
Being led early, the sketchy offending guard of Muangthong this season was hardly to bring about any hopes for the fans.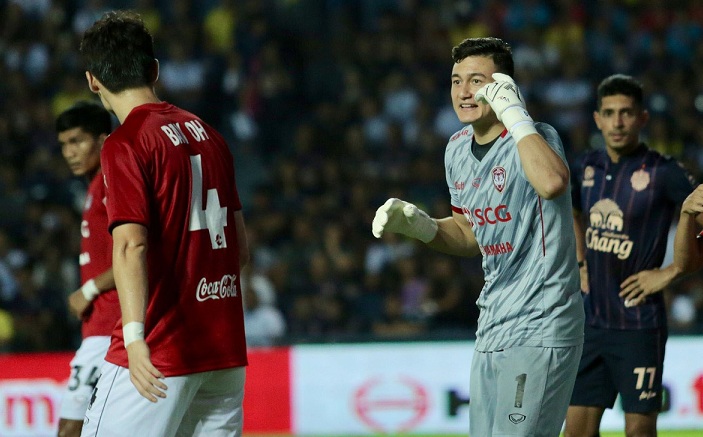 Coming to the 75th minute, 'whatever will be will be'. Van Lam, though tried his best, could only break Lukian's ball but the ball of the 24-shirt midfielder of Chonburi.
Losing 2 goals, Muangthong United lost their spirit and could only wait for the referee to blow the final whistle.
In another happening at Thai League, Luong Xuan Truong's side destroyed Port FC 3-1 to climb to the top of the table. Thus, erasing any doubts about their desert to be the brightest candidate for the Thai League champion 2019 season.
Muangthong United's formation: